Netanyahu offered no 'viable alternative' to Iran nuclear deal - Obama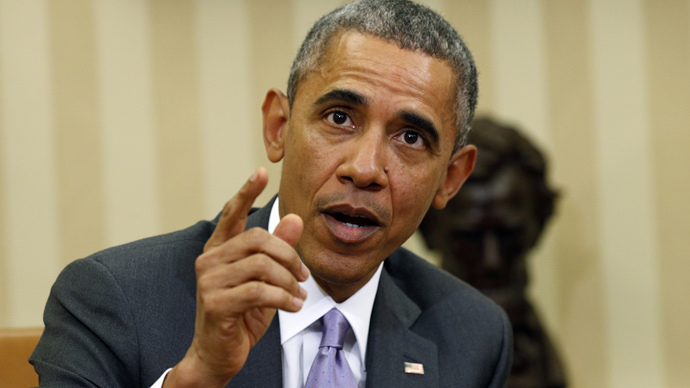 US President Barack Obama said Israeli Prime Minister Benjamin Netanyahu did not offer any real alternative amid the ongoing negotiations over Iran's nuclear program during his address to the US Congress on Tuesday.
READ MORE: Netanyahu to Congress: Iran & ISIS competing for militant Islam crown in 'game of thrones'
Obama said "there was nothing new" from Netanyahu during his controversial speech to Congress, one that was organized with Republican lawmakers and not the White House or US State Department.
"On the core issue, which is how do we prevent Iran from obtaining a nuclear weapon which would make it far more dangerous ... the prime minister didn't offer any viable alternatives," Obama said, according to NBC News.
Obama added that Netanyahu's speech was not materially different from one the prime minister gave in 2013, when he criticized even an interim nuclear deal between the US, Iran, and the other negotiating nations.
In his congressional address, Netanyahu said a deal with Tehran would all but guarantee that Iran would have the capabilities to build nuclear weapons.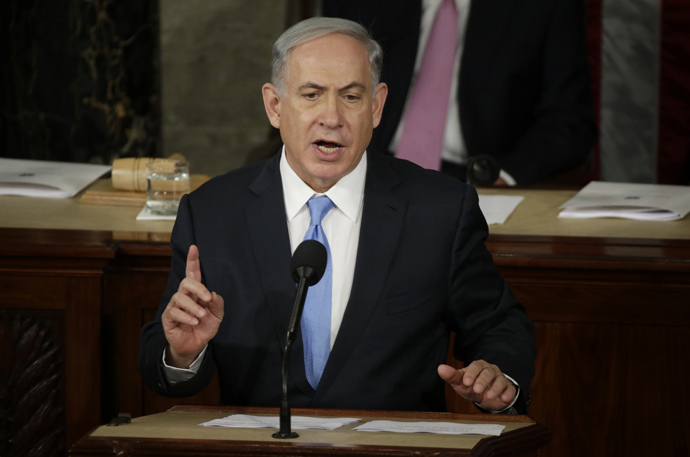 "This deal won't change Iran for the better; it will only change the Middle East for the worse," he said. "A deal that's supposed to prevent nuclear proliferation would instead spark a nuclear arms race in the most dangerous part of the planet," a Middle East, he added, that would be "criss-crossed with nuclear trip wires."
"This is a bad deal," he said. "And we're better off without it."
Obama said that, ultimately, "we don't yet have a deal" with Iran, though he touted moves the US and world powers have urged Iran to make regarding its nuclear program.
"It may be that Iran cannot say yes to a good deal. I have repeatedly said that I would rather have no deal than a bad deal. But if we are successful negotiating, then in fact this will be the best deal possible to prevent Iran from obtaining a nuclear weapon. Nothing else comes close."
Obama said his administration is "staying focused on the central issue," that being how to prevent Iran from developing a nuclear weapon.
White House press secretary Josh Earnest said Tuesday that there are a variety of reasons to not trust Iran on its nuclear program and, thus, any deal that the US comes to with Tehran would include an "in-depth, rigorous inspection regime" to make sure Iran lives up to their side of the deal.
"The list of concerns that we have with Iran is lengthy," Earnest said, but the alternatives posed by Netanyahu would "fall short" of success as outlined by the Obama administration. Obama's strategy, he added, is the best way forward in resolving the international community's concerns over the deal.
"What we know is that it is important that Iran" must not have a nuclear weapon, Earnest said.
The Obama administration wants to maintain a non-politicized climate around the nuclear negotiations, Earnest said, and that is partly why Obama balked at meeting with Netanyahu this week in Washington.
Obama, who read a transcript of the speech, was attending a teleconference meeting with European allies regardingthe conflict in Ukraine during Netanyahu's address, Earnest said.
Tehran said Netanyahu's speech was "boring and repetitive," state news agency IRNA reported.
"The speech today by the Zionist regime's prime minister was boring and repetitive ... and part of the hardliners' election campaign in Tel Aviv," Foreign Ministry spokeswoman Marzieh Afkham said, according to IRNA.
Tehran has said it is pursuing a nuclear energy program for civilian uses and not for the aim of producing weapons.
Iran's nuclear program is legal under the terms of the Nuclear Non-Proliferation Treaty, to which Israel is one of the few United Nations members that is not a signatory.
You can share this story on social media: