Pentagon walks back plans for spring offensive against ISIS stronghold Mosul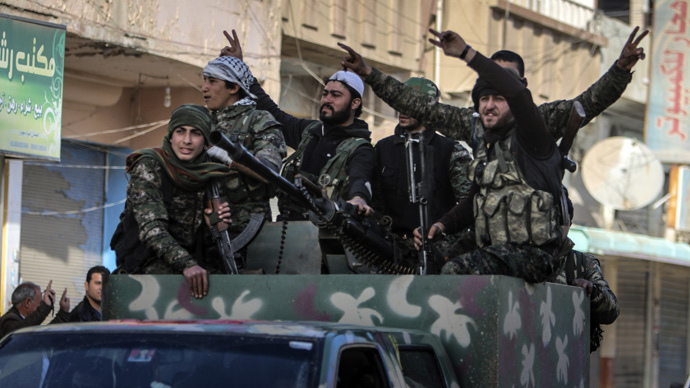 Facing criticism, the Pentagon announced it has pushed back plans by Iraqis to mount a major attack to regain Mosul from the Islamic State. The Pentagon now says the assault might occur in the fall, but even that date is tenuous.
According to a new report by the Daily Beast, military officials said Friday it is more realistic for Iraqi and Kurdish troops to try and retake Mosul from the Islamic State (IS, also known as ISIS or ISIL) in the fall.
"I can't put a date certain…nor say April is out," said Defense Department spokesman Rear Adm. John Kirby to the website. "I don't think we are there yet. There are gaps and seams that need to be closed."
A group within the US government pushed for a spring offensive out of concern that the next opportunity to launch such a campaign would not be until the fall, but policymakers were trumped by concerns that Iraqi forces were nowhere near ready for an attack.
#ISIS has Pentagon to thank for anticipating Mosul battle.Step 1:blow up Runways.V @SajadJiyadhttp://t.co/w936ieTuvUpic.twitter.com/bdrpJtaRm8

— Joyce Karam (@Joyce_Karam) February 27, 2015
Defense Intelligence Agency Director Lt. Gen. Vincent Stewart told the Senate Armed Services Committee on Thursday that it would be "six to nine months, best estimate" before Iraqi forces could launch a counter-offensive against ISIS.
"It is an Iraqi decision but we don't want to do anything until they are ready and can win decisively," a military official told the Daily Beast. "They cannot now."
READ MORE:US, Iraq planning spring assault to retake Mosul from ISIS
Earlier this month, the US Central Command (CENTCOM) briefed reporters on a plan to retake the northern city of Mosul, an ISIS stronghold, with the US providing air support for Iraqi and Kurdish troops in the "April, May timeframe." The goal was to capture the city before Ramadan began on June 17.
READ MORE: American support for military spending hike at highest level since 2001
Iraqi officials and prominent Republican Senators were stunned the offensive was being telegraphed in advance to the enemy. They were equally appalled when Pentagon officials leaked specifics of the number of fights and configuration – "five Iraqi brigades and three brigades of Kurdish Peshmerga fighters composing a total force of 25,000 troops."
Iraqi Defense Minister Khaled Obeidi, in a televised briefing this week, wouldn't confirm the timeline.
"This is urban warfare and we have civilian populations. It is very important to take time and accuracy in setting the plan for this battle," said Obeidi.
READ MORE:US and Turkey agree to train, equip Syrian rebels against ISIS
Republican Sens. John McCain (Ariz.) and Lindsey Graham (S.C.) blasted CENTCOM's announcement in a letter to President Barack Obama, calling the disclosure a risk to "the success of our mission, but could also cost the lives of US, Iraqi and coalition forces."
You can share this story on social media: