​$352,000 in damages? Sharon Stone sued over skipping anti-Chevron rainforest protest
Published time: 27 Feb, 2015 15:16
Edited time: 27 Feb, 2015 15:17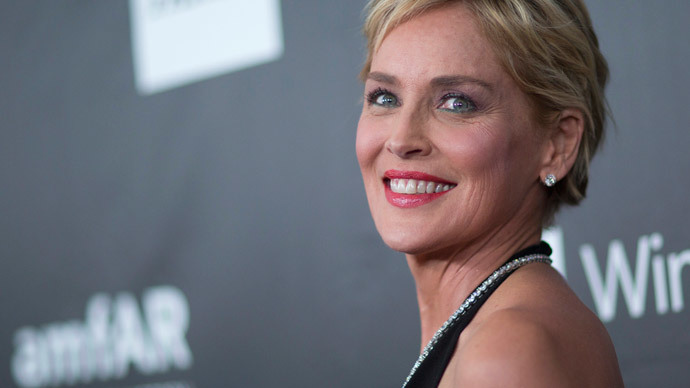 Lawyers defending Ecuadorian rainforest residents in an environmental brawl against Chevron have accused Sharon Stone of skipping a protest she was paid to attend. It cost over $77,000 to cover the actress's travel costs, plus a whopping fee of $275,000.
American actress Sharon Stone and her talent agency have been accused in a federal lawsuit in New York of ignoring the environmental events she was supposed to take part in last April, Bloomberg reported Thursday. It seems to be a new turn in a 22-year history of activists' struggle against energy giant Chevron, which allegedly pollutes the Amazon jungle in Ecuador.
MCSquared, a US PR firm, accused the star of "Basic Instinct" and "Catwoman" on Tuesday of not returning a $275,000 fee paid to her via American Program Bureau for attending an event in Ecuador, as well as having spent $77,420 "to accommodate Stone's diva-like requests, including first-class airfare tickets and luxury hotel suites for herself and her three companions."
READ MORE: Chevron ditches last European fracking project in Romania
Chevron tried to rehabilitate the movie star, and reiterated accusations that the environmental activists were staging their events and paying for celebrity protesters.
"The fact that the Republic of Ecuador's PR firm is suing Sharon Stone for not participating in a government-sponsored anti-Chevron stunt is further evidence that this case is nothing but a fraud," Chevron spokesman Morgan Crinklaw said in an e-mail to Bloomberg News. "From paid celebrities to bribed court officials to the ghostwritten judgment, the case against Chevron in Ecuador is a well-funded and manufactured extortion scheme."
Systematic oil extraction in the pristine rainforest of Ecuador left nearly 30,000 people affected from 1960 to 1990. Overall, according to Ecuadorian authorities, the oil company spilled 16.8 million gallons (63.6 million liters) of oil in the Amazon rainforest – and the country is seeking compensation.
Last May, massive anti-Chevron protests took place in at least 16 countries across five continents over the international company's human rights violations and the environmental damage its actions cause. Anti-Chevron Day was organized by Amazon Watch, with an aim to bring more awareness of the suffering of the local communities affected by Chevron's striving for profits.
MCSquared reported that the government of Ecuador paid it $6.4 million to organize an international PR campaign against Chevron in 2013 and 2014. In the new lawsuit, the company also claimed that Stone was not the only celebrity to have been paid to travel to Ecuador. According to the Washington Free Beacon, the list of stars paid to attend included Mia Farrow and Danny Glover.