Minnesota newspaper apologizes for calling Obama an 'assclown'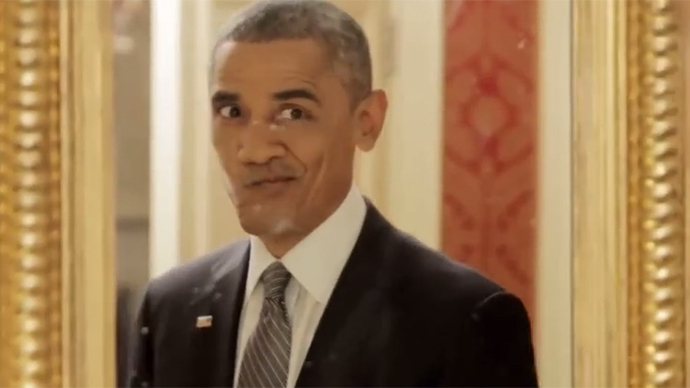 A local newspaper in Minnesota has retracted part of a story in which its reporter criticized President Barack Obama for using a selfie stick during a BuzzFeed video piece, calling the Commander in Chief an "assclown".
The original comments were made by St. Paul Pioneer Press sports producer Kevin Cusick, who ran one of his "Loop Ten" articles – a column that pokes fun at the top newsmakers and "fakers" of the day. When President Obama granted a recent interview to BuzzFeed, he posed with the increasingly popular selfie sticks as part of a video urging young people to sign up for health care coverage.
Making fun of people for using the widely-mocked selfie stick may be par for the course these days, but Cusick found himself in trouble over his choice of words.
Minnesota newspaper's @theloopnow retracts calling Obama an 'assclown' over selfie-stick: http://t.co/vQqVBj1neo#p2pic.twitter.com/sRWLNGLlea

— R.Saddler (@Politics_PR) February 17, 2015
"A fool-proof way to make yourself look like a self-absorbed assclown," read the caption under the photo, showing Obama holding the stick as he posed for a picture.
After the caption began spreading on social media, though, Cusick ended up taking back what he wrote.
"After further review, it's a poor choice of word," he told local KMSP. "I must have been in an especially foul mood last night. I've toned it down a bit."
Now, the caption reads: "A fool-proof way to make yourself look like a self-absorbed celebrity."
Unfortunately for enemies of the selfie stick, Obama's appearance with one seems to have led to a surge in interest for the devices. Google said searches for the stick increased threefold since the president used one, and some retailers are even reporting higher sales, the Washington Post reported.
You can share this story on social media: