Evacuation ordered as train with crude oil derails in W. Virginia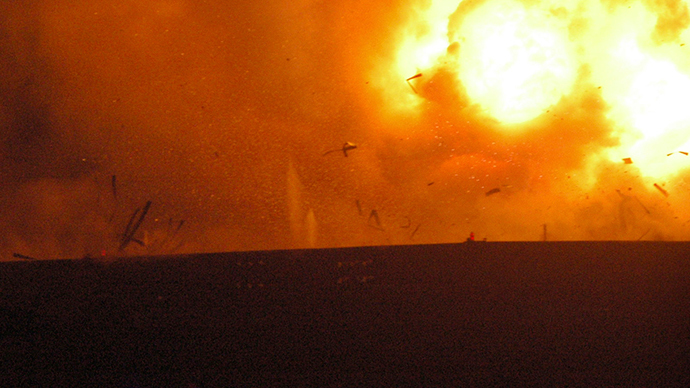 Another explosion took place hours after a train carrying crude oil had derailed, forcing the evacuation of two West Virginia towns. Everyone is safe, but the fire still rages on in places, with emergency crews deciding to let it burn for the night.
Emergency officials said that people from towns of Adena Village and Boomer Bottom are being evacuated. At least one tank car ended up in a local river, while another slammed into a house and burst into flames.
Another explosion just happened here at the train derailment: pic.twitter.com/ZqoSCVRoAH

— Matt Heckel (@WSAZmattheckel) February 17, 2015
Some 15 cars out of a total of 109 were set ablaze immediately as the train derailed.
BREAKING: Train with chemicals derails in West Virginia, evacuations underway - local media report (pic @arothfield) pic.twitter.com/RcYOhgyNX7

— RT (@RT_com) February 16, 2015
Several fire departments are working to contain the flames and the Department of Homeland Security as well as the Department of Environmental Protection have been notified of the accident, the Charleston Gazette reports.
@scarbroughmikeypic.twitter.com/acVulOpAWo

— Devin Williams™ (@dswilliams_5) February 16, 2015
"At least one, possibly more, rail cars have gone into the Kanawha River," spokesperson for the Department of Military Affairs and Public Safety Lawrence Messina said. "A house fire occurred as a result of the derailment. We're told that emergency responders are having a hard time reaching the house fire because of the derailment."
BREAKING: Photo of train derailment/fire in Fayette County, courtesy Mildred Coon #EyewitnessWVpic.twitter.com/BUyCK9hKCE

— Eyewitness News (@wchs8fox11) February 16, 2015
Kanawha County Emergency Management agency confirmed that several tank cars and houses have exploded as a result of the derailment. In a Facebook post, the agency wrote that water systems downstream from the accident have been notified to close their intakes.
Locals are being advised to avoid the area. A makeshift shelter for evacuees has been set up at a local high school.
@JeffJenkinsMN a pic of the derailment and fire pic.twitter.com/TMOsykEnly

— Tega McGuffin (@tegamcguffin) February 16, 2015
.
DEVELOPING: Crude oil leaking into Kanawha River in W. Virginia after train derailment http://t.co/NrWNbxXttwpic.twitter.com/oEzKvIWhoD

— RT (@RT_com) February 16, 2015
Earlier this year six people were killed and at least 12 were injured after a commuter train collided with multiple cars in Valhalla, New York.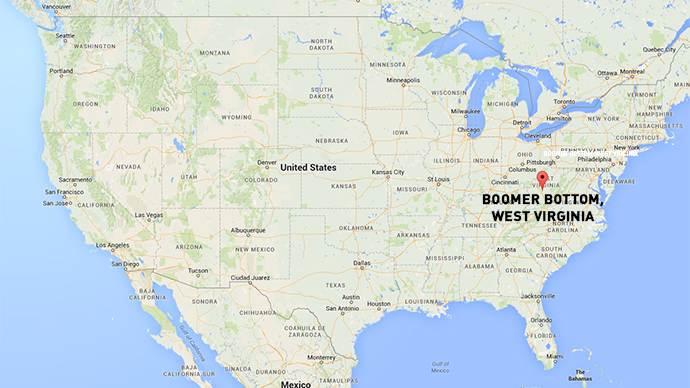 You can share this story on social media: