37yrs solitary for using Facebook: S. Carolina inmates face harsh penalties for social media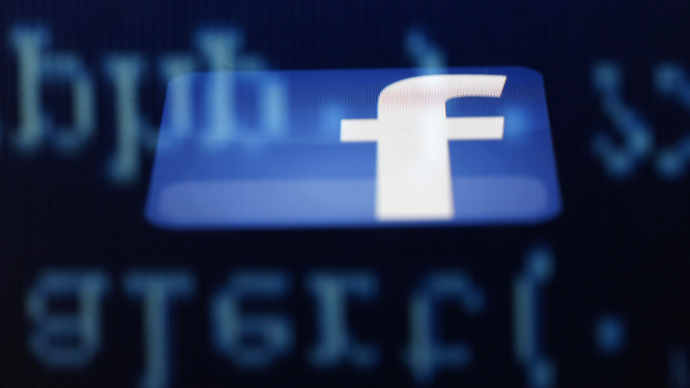 For South Carolina prison inmates, posting on Facebook is regarded as a severe crime on par with murder, according to a new report. Social media activity in the state's prisons is punishable by solitary confinement and other draconian penalties.
A South Carolina Freedom of Information Act request by the Electronic Frontier Foundation (EFF) revealed that since 2012 the state's Department of Corrections (SCDC) has considered "Creating and/or Assisting With A Social Networking Site" -- basically accessing social media like Facebook or blogs and email for any reason -- a Level 1 offense, on par with the most heinous of crimes like murder.
"Since the policy was implemented, SCDC has brought 432 disciplinary cases against 397 inmates, with more than 40 inmates receiving more than two years in solitary confinement," EFF wrote of the policy.
Use Facebook while in South Carolina jail, go to solitary for 37 years http://t.co/lkk4SXpmefpic.twitter.com/GFKmvcx4RB

— Cory Doctorow (@doctorow) February 13, 2015
In addition to long stretches of solitary confinement, some inmates found to have used social media had privileges like phone access or visitation time taken away.
An inmate need only be found to have smuggled a cell phone into prison to access social media or to have asked friends or family to check his account after giving them his personal password.
In addition, the SCDC issued a separate Level 1 infraction for each day an inmate accesses social media, not for each time.
"In other words, if a South Carolina inmate caused a riot, took three hostages, murdered them, stole their clothes, and then escaped, he could still wind up with fewer Level 1 offenses than an inmate who updated Facebook every day for two weeks," EFF wrote.
Most of the cases involved in the policy concerned use of Facebook, which has complied remarkably, processing hundreds of profile-suspension requests from SCDC officers. Facebook says it can censor inmates' pages based on its Terms of Service agreement, "specifically, purported violations of terms banning users from using aliases or sharing passwords with third parties," according to EFF.
EFF found, though, that Facebook followed SCDC requests even when no Terms of Service violation had occurred, and the company looked the other way when SCDC officials also violated the Terms of Service rules.
Hey @Facebook, stop the secret censorship of inmate speech: https://t.co/MP2PimJ4LO

— EFF (@EFF) February 12, 2015
In classifying social media visits as Level 1 offenses, the SCDC has given some inmates so much time in solitary confinement that the incarcerated individual may never actually serve out the time allotted given the lack of SCDC space in confinement facilities or because an inmate's accrued social media violations outstrip his or her actual sentence.
EFF reported on some of the harshest social media penalties given by the SCDC:
- "In October 2013, Tyheem Henry received 13,680 days (37.5 years) in disciplinary detentionand lost 27,360 day (74 years) worth of telephone, visitation, and canteen privileges, and 69 days of good time—all for 38 posts on Facebook."
- "In June 2014, Walter Brown received 12,600 days (34.5 years) in disciplinary detention and lost 25,200 days (69 years) in telephone, visitation, and canteen privileges, and 875 days (2.4 years) of good time—all for 35 posts on Facebook."
- "In May 2014, Jonathan McClain received 9,000 days (24.6 years) in disciplinary detention and lost 18,000 days (49 years) in telephone, visitation, and canteen privileges, and 30 days of good time—all for 25 posts on Facebook."
READ MORE: US jail system stacked against poor, ill nonviolent offenders - report
In October, the United Nations Committee against Torture chastised the US for its excessive use of solitary confinement.
"Segregation, isolation, separation, cellular, lockdown, Supermax, the hole, Secure Housing Unit… whatever the name, solitary confinement should be banned by States as a punishment or extortion technique," UN Special Rapporteur on torture Juan E. Méndez said in 2011 when he called for a ban on the tactic, used to break down an inmate's psychological will.
Tens of thousands of US prisoners are now kept in isolation between 22 and 24 hours a day, according to the Center for Constitutional Rights (CCR), which is currently representing inmates at California's Pelican Bay Security Housing Unit supermax prison who are challenging the prison's solitary policy.
"More than 500 Pelican Bay SHU prisoners have been isolated under these devastating conditions for over 10 years, more than 200 of them for over 15 years; and 78 have been isolated in the SHU for more than 20 years,"according to CCR.
In addition, US prisoners with documented mental health problems are often put in solitary confinement for long periods of time, according to the Treatment Advocacy Center and the National Sheriffs' Association.
One of the most notoriously-harsh prisons in the US, New York City's Rikers Island, recently banned solitary confinement for all inmates under the age of 21.
You can share this story on social media: