​Facebook from the grave: Social network enables new postmortem management feature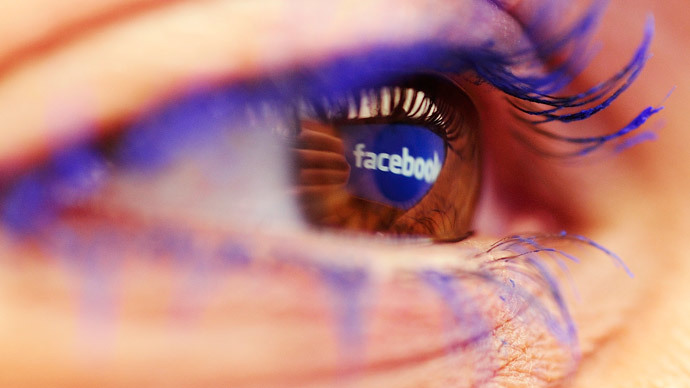 Social media fanatics will soon have one less thing to worry about when it comes to their web presence: Facebook is rolling out a new feature that lets users decide in advance what they want to happen to their profiles after they die.
Facebook announced in a blog post published Thursday that it's begun introducing a new feature to account holders, "Legacy Contact," that will eventually let the website's 1.35 billion or so users have a say in what happens to their profiles once they pass on.
The feature is only just beginning to be rolled out now, but once it's made available to a user that person may opt to tell the social networking site who, if anyone, they want to assume control of their account once they die.
"Facebook is a place to share and connect with friends and family. For many of us, it's also a place to remember and honor those we've lost. When a person passes away, their account can become a memorial of their life, friendships and experiences," the company explained in a blog post detailing the new feature.
Setting up a legacy contact is completely optional, Facebook said, and will first be only available to customers in the United States while the company considers plans to expand the option elsewhere. Should a user enable it, however, then they will be able to let a friend or family member post new message atop a "memorialized" timeline, respond to friend requests and update profile and cover photos.
If enabled, the feature will not let the "Legacy Contact" view or answer private messages sent to the original account holder, according to Facebook.
"Until now, when someone passed away, we offered a basic memorialized account which was viewable, but could not be managed by anyone. By talking to people who have experienced loss, we realized there is more we can do to support those who are grieving and those who want a say in what happens to their account after death," Facebook said.
"If someone chooses, they may give their legacy contact permission to download an archive of the photos, posts and profile information they shared on Facebook. Other settings will remain the same as before the account was memorialized."
Additionally, the new feature will let Facebook users log on to their account while living and tell the website that they want their entire profile to be purged after death.
Google has previously implemented a similar function, the Washington Post acknowledged, and the Japanese edition of Yahoo provides users with the ability to enable a feature that will send death announcements and manage data postmortem.
You can share this story on social media: