Сhapel Hill victim helped Syrian refugees, worried about religious hatred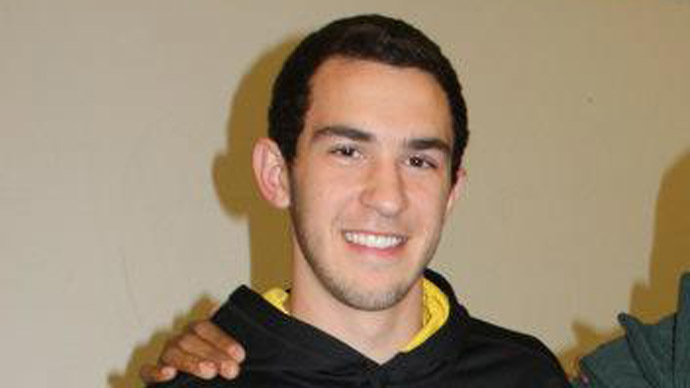 Deah Shaddy Barakat, who was killed in North Carolina on Tuesday along with his wife and her sister, was aiming to help those in his community but was also concerned about racial and religious hatred in society, his social network accounts reveal.
Barakat, a 23-year-old Syrian-American, was concerned over the increasing number of crimes on the grounds of intolerance, and posted his thoughts on Twitter.
It's so freaking sad to hear people saying we should "kill Jews" or "Kill Palestinians". As if that's going to solve anything SMH

— Deah Barakat (@arabprodigy30) 28 января 2015
He managed to combine his studies with volunteering for homeless, providing them food and free dental supplies.
Deah Barakat wanted to spread a smile, this is last post on his FB Profile, he was killed in NC #ChapelHillShootingpic.twitter.com/6gw1JhHG8J

— صباح حمامو (@SabahHamamou) 11 февраля 2015
Last year, he also volunteered for a fundraising campaign to help give free dental care to Syrian refugees. A statement from Barakat and his companion Ali Heydary said: "In Syria, brave dentists and assistants risk their lives to provide their services, despite deliberate attacks on their clinics. These incredible individuals volunteer their time, but lack basic necessities to continue their important work."
READ MORE: Chapel Hill shooting: 3 Muslims gunned down in N. Carolina
Only 5 of these left! Buy one for $50 or two for $80! Profits benefit Syrian refugees pic.twitter.com/4VRX6z4iga

— Deah Barakat (@arabprodigy30) 25 января 2015
Barakat, an avid basketball and football fan, was a second-year student in the School of Dentistry at the University of North Carolina. He was known for thinking of other people's feelings and concerns.
Watching NCSU vs Deah's back pic.twitter.com/bmcnmUbpEw

— فيفي (@YoursTruly_Fifi) 15 января 2015
READ MORE: #MuslimLivesMatter: Social media responds to shooting deaths of 3 Muslims in N. Carolina
I miss NC State #NeverGraduate

— Deah Barakat (@arabprodigy30) 3 декабря 2014
Why is it accepted that people wait an hour in the lobby before being seen by a doctor?

— Deah Barakat (@arabprodigy30) 12 декабря 2014
Deah and his wife, Yusor, were married on December 27, 2014. Yusor also hoped to study dentistry at the same college. Her sister, Razan, was a student of architecture and environmental design at the same university. All the three were killed on Tuesday.
SPEECHLESS. Deah & Yusor were just married in December. #ChapelHillShootingpic.twitter.com/UwS6e8kNLn

— Linda Sarsour (@lsarsour) 11 февраля 2015
You can share this story on social media: