Congress considers updating 1986 law that lets police read emails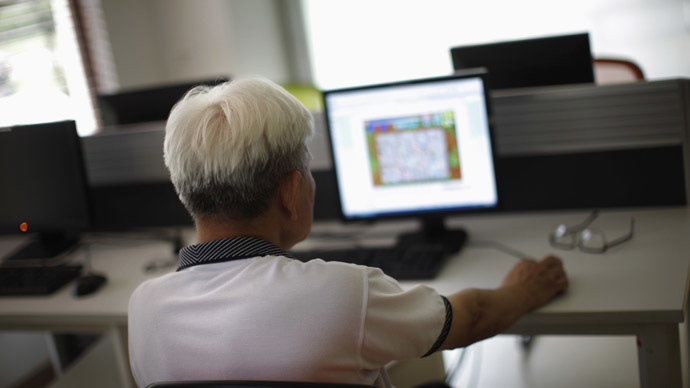 An antiquated federal law that currently allows police officers in the United States to warrantlessly obtain and read emails could soon undergo a major update if some members of Congress have their say.
Mere weeks into the start of the 114th Congress, lawmakers on both sides of the aisle are asking their colleagues to consider revamping the Electronic Communications Privacy Act in order to bring the nearly 30-year-old law up to date.
The Electronic Communications Privacy Act, or ECPA, includes a provision that allows law enforcement to obtain emails from service providers without requiring a warrant if the communications in question exist on a third-party server for more than six-months.
When the bill was authorized in 1986, few Americans kept their personal communications on the servers of such providers, instead usually opting to download correspondence onto their personal computers. Cloud technology has made things significantly different, though, and today email users largely let messages sit indefinitely on decentralized servers.
In exchange for the benefit of being able to load emails from any internet-ready device, messages stored remotely are readily available to investigators who currently do not even need to obtain a warrant to ask tech companies for correspondence. After aq wave of unsuccessful efforts in recent years, lawmakers in Washington are once again eyeing potential updates to the ECPA.
Rep. Zoe Lofgren (D-California) recently told northern-California-based channel KQED News, that current law is based "on the presumption, I guess, that nobody has a privacy interest in emails stored beyond 180 days."
"That's absurd," said Lofgren, who is trying to change the law by way of a bill proposed this week that has already garnered bipartisan support.
Along with Reps. Ted Poe (R-Texas) and Suzan DelBene (D-Washington), Lofgren is putting her weight behind the Online Communications and Geolocation Act in an effort to modernize ECPA in a way that requires law enforcement officers to obtain a warrant before they ask any telecoms for personal messages or information that may disclose location information.
"Fourth Amendment protections don't stop at the Internet, and Americans rightly expect constitutional protections to extend to their online communications and location data," Lofgren told The Hill.
"Technology may change, but the Constitution does not," Poe said in a statement of his own.
Separately, Sens. Patrick Leahy (D-Vermont) and Mike Lee (R-Utah) published a statement of their own urging colleagues in Congress to reform ECPA by any means, acknowledging that efforts to do as much in past years have received significant support but not enough to yield any results.
"We have been joined in the effort by senators from both sides of the aisle, and last year 273 members of the House of Representatives supported this legislation," the senators wrote, adding that "more than 100 leaders in the privacy, civil-liberties, civil-rights, and technology communities, including Americans for Tax Reform, the ACLU, the Heritage Foundation, the Center for Democracy and Technology, and many major technology companies" support ECPA reform.
Leahy and Lee say they are creating a companion bill to the bipartisan proposal being touted by Lofgren and hope to present it to their chamber soon, The Hill reported.
You can share this story on social media: