Wyoming Sheriff bans cowboy dress in true Western town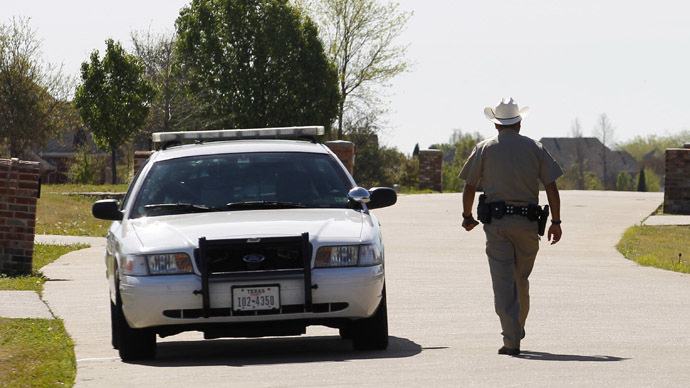 The new sheriff in Wyoming has imposed a dress code banning his subordinates from wearing cowboy hats and boots to make them look unified. However, the move has made his deputy sheriff retire after some 40 years of service.
Stephen Haskell, 53, became Sublette County Sheriff in January. The county includes eight communities, including Pinedale, which was recently named one of ten true Western towns in the US by True West Magazine.
However, the sheriff's subordinates will no longer be permitted to look like "Wild West" inhabitants as he forbade the wearing of traditional cowboy hats and boots.
READ MORE: New Hampshire bill proposes ban on police receiving military-grade weapons
"I'm very much for the Western way of life and the look. And that's the way I dress," Haskell told the Casper Star-Tribune. "However, for a professional outfit ... I like everybody to look the same. We are one team unified in one purpose. That is to do our job."
The sheriff says he wants uniformity and suggests deputies wear black trousers, a tan shirt, black boots and a black ball cap.
READ MORE: LAPD becomes first major police force to equip all officers with body cameras
"I had my patrol deputies wearing one uniform, (and) I had detention wearing another uniform. It looked like the Skittles platoon," Haskel said. "We had a rainbow of colors. Who the heck is who?"
However, this move made the longtime deputy retire. Gene Bryson worked for some 40 years in law enforcement in the area and for all this time, he wore a brown cowboy hat, brown cowboy boots and a leather vest in the summer or a wool vest in the winter.
"I am not going to change. I've been here for 40-odd years in the sheriff's office, and I'm not going to go out and buy combat boots and throw my vest and hat away and say, 'this is the new me,'" Bryson told the Star tribune. "And I've had a cowboy hat on since 19 – I don't know. That's what looks good to me in the sheriff's department. It's Western. It's Wyoming."
You can share this story on social media: