Obama signed over 5mn non-immigrant work permits since 2009 – analyst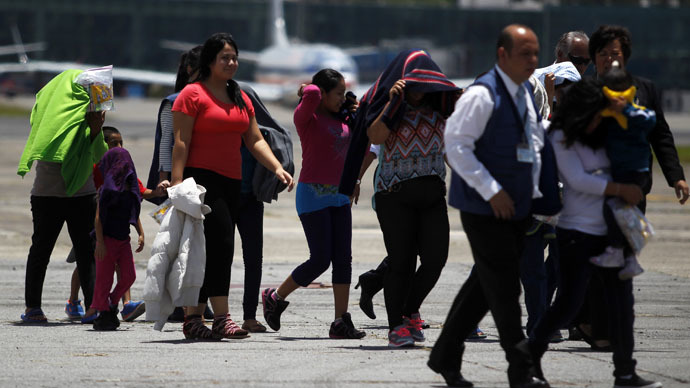 President Obama has evaded Congress by awarding 5.46 million work permits to non-immigrant foreigners - who originally arrived as tourists, students or illegal immigrants - since 2009, according to an observer.
Jessica Vaughan, policy director at the Center for Immigration Studies, filed a Freedom of Information request to determine just how many work permits the Obama administration has been handing out.
READ MORE:Obama administration tells agents to find immigrants who should not be deported
Her findings provide a sobering dose of reality now confronting the American workforce, who must contend with millions of people who are attempting to gain employment in the United States although their visa documentation does not permit it.

"The true magnitude of how often he has evaded the limits set by Congress on foreign workers has never been known until now," she told the Daily Caller.

Vaughan's findings showed that of 1.8 million new work permits issued to aliens with temporary visas, about 1.2 million (67 percent) were not authorized by law to work during their stay.

"For example, more than 470,000 work permits were issued to aliens on tourist visas and 532,000 were issued to foreign students. More than 156,000 were issued to dependents of students and guest workers, all in categories not authorized for employment by law," Vaughan wrote on the Center for Immigration Studies website.

In the same time period, around 982,000 new work permits were given to illegal aliens or individuals who were unqualified to enter the country. Out of this number, 957,000 were persons who crossed into the United States illegally.

A large number of work permits, 1.7 million, were awarded to aliens whose "status was unknown, not recorded by the adjudicator, or not disclosed by US Citizenship and Immigration Services (USCIS), the agency that processes the applications."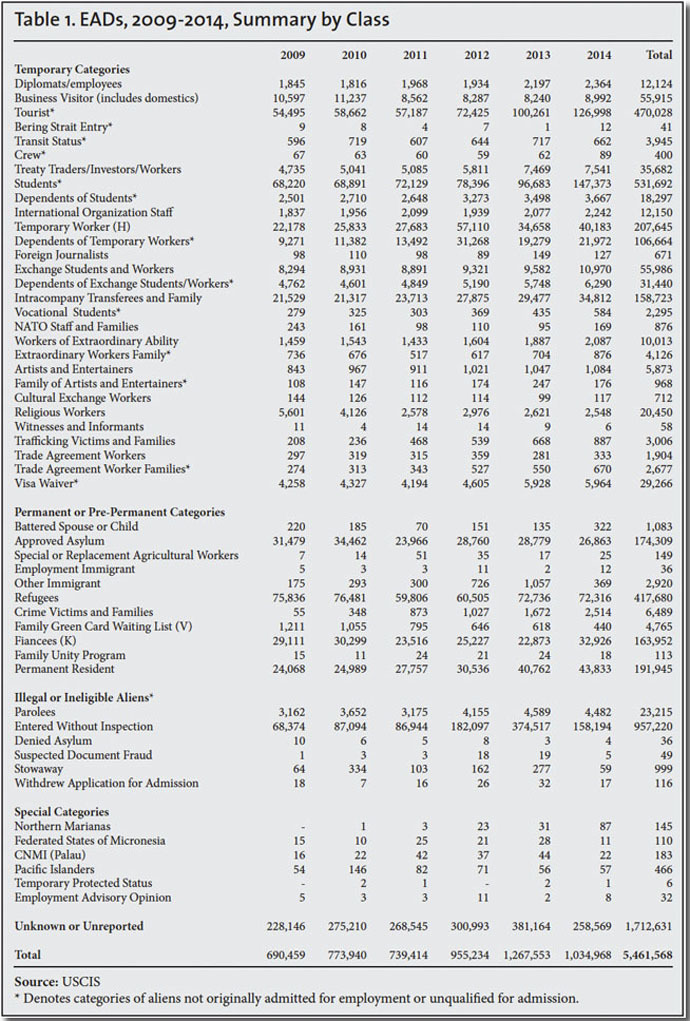 Vaughan specifically points the finger of blame at "the executive branch," accusing it of running a "huge parallel work-authorization system outside the bounds of the laws and limits written by Congress."

"Work permits are gateway documents to driver's licenses and other benefits, and if the government agency issuing them does not know or will not disclose how the bearer arrived in the country, how can others rely on the authenticity of an individual's identity?" she asked.

Washington gives companies the option to bring on board a government-subsidized foreigner in place of approximately one-in-two Americans who have graduated since 2009.

"That's a great deal for employers, because the foreign workers are indirectly subsidized by the government," the Daily Caller wrote. "The subsidy is the government's promise of citizenship to many workers if they gain and hold jobs sought by Americans, plus the many aid and welfare programs that are provided to all low-income workers."
READ MORE:CBP agents trained not to arrest illegal immigrants ‒ report
However, such a heavy-handed approach to the immigration issue "inevitably reduces job opportunities for Americans," Vaughan noted.

"If Congress wants to take back control of our immigration system, it needs to control the issuance of work permits, which have been the vehicle for Obama to get around the [legal] limits on immigration and work visas imposed by Congress"

The comments come on the same day senators will cast their vote regarding the government's separate plans to give away another 5 million work permits to non-immigrant foreigners via the Department of Homeland Security.
You can share this story on social media: