Chevron to stop shale gas drilling in Poland due to bleak prospects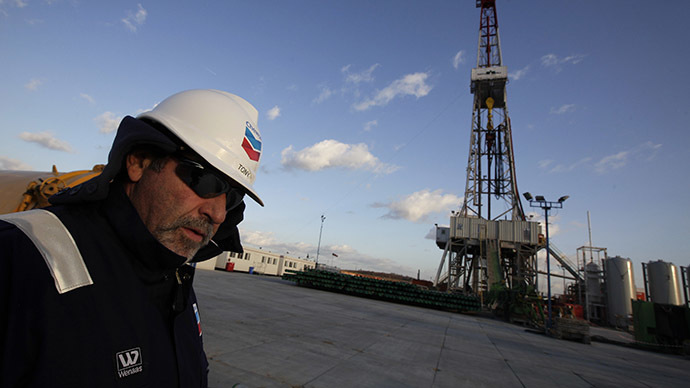 American energy giant Chevron announced it will discontinue its shale gas project in Poland as it no longer makes business sense. The company previously canceled drilling projects in the Arctic and in Ukraine.
"The opportunities here no longer compete favorably with other opportunities in Chevron's global portfolio," the company said in a statement.
Not only Chevron's Polish unit has changed mind about the perspectives of shale drilling, Reuters points out.
Privately owned majors such as Exxon Mobil and Total did the same even earlier, as well as a number of smaller players of the energy market, considering downgraded estimates of shale gas reserves.
The energy prices nosedive in the end of 2014 forced international energy giants to exit ambitious projects they had been heavily investing into during the boom years. ConocoPhillips, Husky Energy, Marathon Oil, Whitecap Resources and others have announced significant budget cuts for 2015.
In particular, Chevron discontinued several projects in recent months.
Chevron Canada Ltd suspended its oil drilling project in Beaufort Sea in the Arctic for an indefinite period due to economic uncertainty.
Also in December Chevron unilaterally exited the Oleska shale gas field project in Ukraine's western Lvov Region because of the fall in oil and gas prices.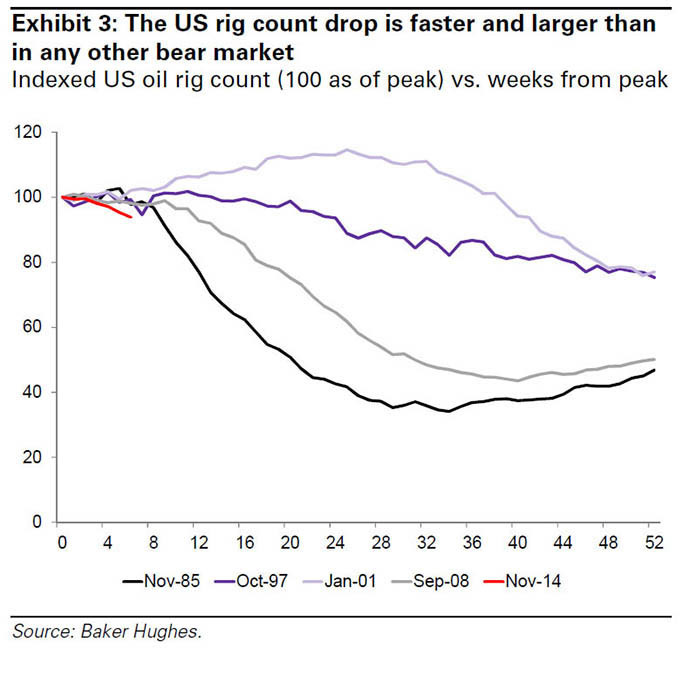 Chevron's shale gas project in Romania is also in doubt. In November, the country's prime minister, Victor Ponta, said that it looks like Romania "does not have shale gas."
US rig count plunges
In the meantime the situation with shale drilling within the US mirrors the general negative trend worldwide with oil prices dropping more than 50 percent in less than six months.
According to the data presented by Baker Hughes oilfield service company, the number of drilling rigs in the US has sharply decreased since January 2014.
In a matter of just one week (January 23-30) the number of rigs operating within the US has fallen by 90 units, a record since Hughes initiated its monthly international rig count in 1975.
The year-on-year reduction of operating drilling rigs in the US has been 242 units, a cut of more than 13 percent.
According to Goldman Sachs analysis, the current US rig count drop is faster and larger than in any other bear market.
You can share this story on social media: