NYC asks new parents if 'mother giving birth' is male or female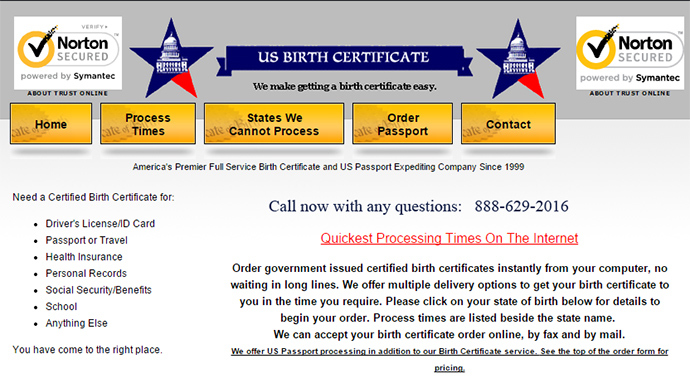 ​A peculiar part of paperwork that's presented to new parents in New York City is raising eyebrows around the Big Apple. The new form, according to recent reports, asks parents to specify if a newborn's mother is male or female.
The New York Post first reported on Friday that an updated Department of Health (DOH) form handed to parents requesting a birth certificate removes the risk of misgendering new mommies.
The form [PDF], provided by the New York City DOH's Bureau of Vital Statistics, requires parents to answer if the "woman giving birth" is male or female, along with more run of the mill questions concerning legal names and Social Security Numbers.
"What is your DATE OF BIRTH, current AGE and SEX?" the form asks in the section labeled "Mother/Parent (Woman Giving Birth)."
Susan Sommer, an attorney who practices on behalf of an advocacy group that represents lesbians, gay men, bisexuals, and trans persons, told the Post that the updated paperwork eliminates any issues that may arise if the parent giving birth is in any stage of a gender transition.
"To be clear, it is possible for a person who has given birth to a child to identify as male," Sommer, of Lambda Legal, said to the newspaper.
According to the Lambda Legal website, thousands of children across the United States have parents who are transgender or, rather, identify with a gender that differs from the sex assigned at birth.
"A form that is respectful and doesn't make assumptions about sex or gender of people parenting children is fine to me," Sommer told the Post.
"We learn from society that mothers are women and fathers are men, but we also know from personal experience that this is not always true," Colage, an organization that aims to assist the children of lesbian, gay, bisexual, and trans parents, said in a 2010 document.
"It just goes to prove that mother and father are social terms," Thomas Beatie, a trans man who gave birth to a daughter in 2008, told 20/20 that year. "You don't have to be biologically related to your child to be a mother or a father."
At the time, Beatie and others in similar standing were encountering legal issues stemming from how their parental role is defined in official paperwork, especially when a state becomes involved in officiating the custody of a child.
"It's hard to imagine a birth certificate being used as a basis to challenge a marriage," Suzanne Goldberg of the Sexuality and Gender Law Clinic at Columbia University in New York City said at the time.
"What matters is that the adults involved are designated as 'parent.' It doesn't matter legally whether one adult is called 'mother' or 'father.' Those are social categories. They don't have legal meaning in this context."
You can share this story on social media: