​'Being poor is not a crime': Civil group files lawsuit to help man imprisoned for failing to pay fines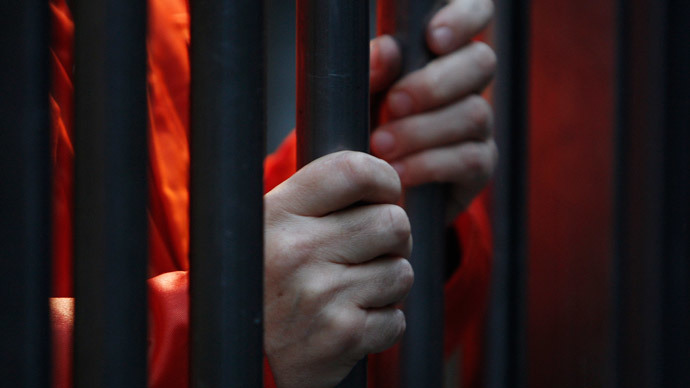 The American Civil Liberties Union (ACLU) has filed a federal lawsuit against officials in DeKalb County, Georgia after a judge imprisoned a black teenager who was too poor to pay $838 in fines. It all started with a traffic ticket near his home.
ACLU attorneys are now asking for an end to a process which, according to the group, allows indignant and impoverished Americans to be wrongly imprisoned for not being able to afford fees.
"Being poor is not a crime. Yet across the county, the freedom of too many people unfairly rests on their ability to pay traffic fines and fees they cannot afford," Nusrat Choudhury, an attorney with the group's Racial Justice Program, said in a statement this week. "We seek to dismantle this two-tiered system of justice that punishes the poorest among us, disproportionately people of color, more harshly than those with means."
Kevin Thompson, the teen in question, spent one night in jail last July after a DeKalb County police officer caught him driving with a suspended license. According to Thompson's attorneys, their client was never informed that his driving privileges had been revoked.
When Thompson attended court three months later and pleaded guilty to driving on a suspended license, a judge sentenced him to probation and ordered that he pay a fine of $810 within 30 days. Because Thompson worked as a tow-truck driver, however, he encountered an issue with trying to cover the cost while being unable to operate an automobile.
"Despite being unemployed and lacking any source of steady income, Mr. Thompson diligently tried to acquire money to make payments toward his fines and fees, including by borrowing money from relatives," the ACLU alleges.
According to the complaint (PDF) filed on Thursday in United States District Court for the Northern District of Georgia, Atlanta Division, Thompson made weekly trips to the office of Judicial Correction Services, Incorporated – a for-profit company that secures payments for DeKalb County – and paid $85 in November 2014. At the end of the 30-day span, however, Thompson was ordered to again appear in court and was at that time charged with violating the terms of his probation: he had been unable to pay $28 in fees to JCS, $792 in fines and fees to the Recorders Court, and $18 to the Georgia Crime Victim Emergency Fund, according to the complaint.
At the subsequent probation revocation hearing, Thompson waived his right to having a public defender because he could not afford the $150 cost. Unable to plead his case, Judge Angela Brown sentenced the defendant to nine days in jail.
"Mr. Thompson suffered humiliation, anxiety, stress, emotional distress and other irreparable injury from being handcuffed and taken to jail," the ACLU attorneys allege in the complaint.
"Because of his experience being jailed due to his inability to pay fines and fees, Mr. Thompson is now scared of the police. For days after his release from the DeKalb County Jail, Mr. Thompson was afraid that he could be jailed again and constantly carried a document confirming his release so that he would not be improperly arrested and jailed."
The civil liberties group is now asking for a jury trial in hopes of granting their client relief and raising awareness to a system it alleges takes advantage of the poor.
"The US Supreme Court ruled more than 30 years ago that jailing people because they cannot afford to pay court fines is contrary to the American values of fairness and equality embedded in the 14th Amendment to the US Constitution. The court made clear that judges cannot jail someone for failure to pay without first considering their ability to pay, efforts to acquire money and alternatives to incarceration," the ACLU said in a statement.
"What happened to me, and others like me who try their best to pay fines and fees but fall short, is unfair and wrong," added Thompson. "I hope this lawsuit will help prevent other people from being jailed just because they are poor."
You can share this story on social media: