Pentagon: US may lose high-tech military superiority to China, Russia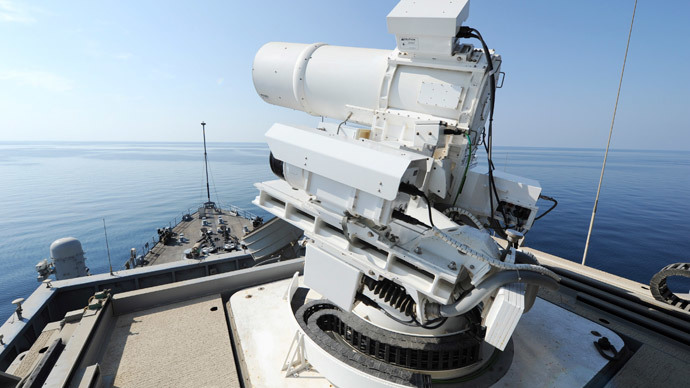 The Pentagon has expressed deep concern about the US eventually losing its military technological superiority over rivals such as China and Russia, and is urging NATO states to develop innovative weapons in close cooperation to optimize military spending.
"I am very concerned about the increasing risk of loss of US military technological superiority," Pentagon arms buyer Frank Kendall told a House Armed Services Committee hearing. "We're at risk and the situation is getting worse," he warned, specifying that his concerns lay with the heavy investments into weapons design being done by China and Russia.
READ MORE: China's hypersonic strike vehicle 'in 3d test flight'
Kendall noted that development of aircraft carriers and satellite technologies by China and Russia was targeting "critical" US military capabilities, Reuters reported.
In a separate hearing at the House Armed Services Committee, US Deputy Defense Secretary Robert Work announced Wednesday that "bold action" was needed to keep the US's lead in technology as China, Russia and other countries are rapidly developing weapon systems of their own.
The US must "increase collaboration" equally with NATO members, and allies in Asia and other areas when investing into new weapons.
"We must coordinate and collaborate, avoid duplication, leverage niche capabilities, and push our establishments to innovate in technology, concepts, experimentation and wargaming," Work told a conference hosted by the Center for a New American Security.
"Stop the madness! OK?" says Deputy Secretary of Defense Robert Work http://t.co/1vcSGMps9g

— David Adesnik (@adesnik) November 18, 2014
Work also called on representatives of NATO members to keep their promise given last year and spend 2 percent of GDP on defense.
Extensive collaboration with allies worldwide is a part of America's new plan, dubbed "Defense Innovation Initiative" (DII), which aims to ensure US decisive technical military superiority against potential enemies.
Leading manufacturers in America's defense industry, including Boeing and Lockheed Martin, have repeatedly urged the Pentagon to allocate more investments into developing new technologies.
READ MORE: Not Sci-Fi anymore: Navy's 'fully operational' laser gun blows up boats, drones (VIDEO)
In response, the Pentagon unveiled its Defense Innovation Initiative program.
The plan was presented in November 2014 by US Defense Secretary Chuck Hagel.
"It will put resources behind innovations," Hagel said on November 15 at a national defense conference at the Ronald Reagan Presidential Foundation in Simi Valley, California. The budget for the new initiative was not publicly specified.
Deputy Defense Secretary Robert Work was appointed to lead a group of senior Pentagon officials to lead on the DII plan.
Two months later, speaking at the House Armed Services Committee, Work has also not revealed the budget behind the DII plan. He said the investments are going to be "significant" and into multiple means of military hardware, from nuclear weapons, space control capabilities, missile defense and cyber warfare, together with high-speed strike weapons, unmanned undersea vehicles, advanced sensors, and high-energy lasers and railgun technology.
READ MORE: US to increase nuclear weapons spending – Pentagon
In turn, Kendall revealed that DoD has allocated special-purpose funding for designing of a new "next-generation X-plane" to eventually succeed the F-35 fighter jet, as well as a new engine for it.
Work mentioned that a number of key technologies, such as robotics and autonomous operations, are going to be elaborated by commercial companies in various regions.
You can share this story on social media: