Texas deputies kill handcuffed man who allegedly tried to steal their vehicle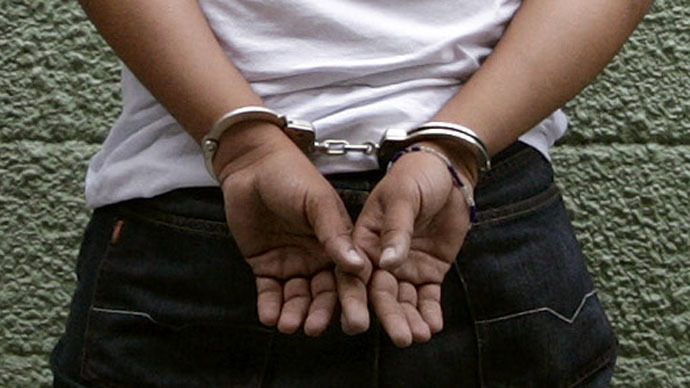 Local deputies in Lynn County, Texas, said they shot and killed a young man who they had previously handcuffed because he attempted to steal one of their department's vehicles. The shooting is currently under investigation.
The incident occurred on Monday when a deputy from the Lynn County Sheriff's Office (LCSO) tried to pull over 24-year-old Joshua Omar Garcia for traffic reasons. According to a press release put out by the LCSO, Garcia declined to pull over and led the deputy on a car chase around the county.
During the chase, Garcia's car crashed into another vehicle belonging to the LCSO, and deputies were able to handcuff the man and place him in the passenger seat of one of their vehicles, a Tahoe SUV. Deputies began processing the vehicle – officials were searching Garcia's car, AP reported – but as they were doing this, they said Garcia tried to steal the SUV he had been placed in.
"While officers were processing the vehicle, Garcia slipped the handcuffs from the rear to his front and tried to steal the LCSO Tahoe," the sheriff's office press release said.
Garcia was reportedly able to gain control of the SUV and drove "several feet" before "multiple deputies" opened fire on him, the Lubbock Avalanche-Journal reported. Garcia was injured during the shooting and flown to University Medical Center in Lubbock County, where he was pronounced dead.
Considering Garcia was in handcuffs, it is unknown why officers resorted to firing their weapons in an attempt to stop him. It is also unclear what sort of traffic infraction triggered the car chase in the first place. Texas Rangers are now looking into the matter.
Last year, a similar incident resulted in an officer-involved death. In Savannah, Georgia, police arrested a 29-year-old man on an outstanding warrant and put him inside a patrol car. According to police, he also maneuvered his handcuffed hands to the front of his body and kicked out one of the police car's windows. Officers claimed the man had a gun in his hands and fatally shot him on the spot. That incident is also under investigation.
You can share this story on social media: