1 in 3 on federal disability have mental disorder - report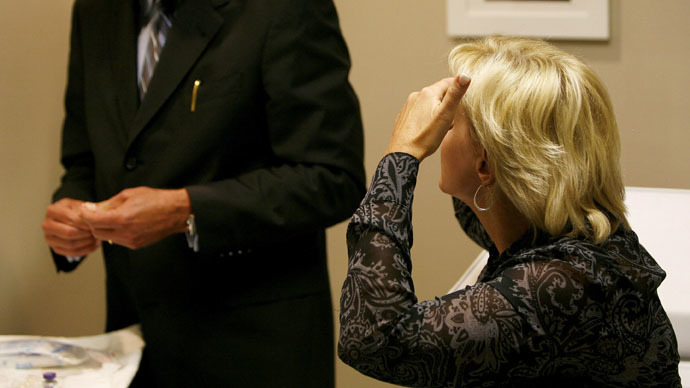 Just over 35 percent of Americans receiving disability benefits from the federal government have a mental illness, according to the latest data, while the total number of disabled beneficiaries is up nearly 50 percent from a decade ago.
The total number of disability insurance recipients in the United States is up 139,625 from 2012. Since 2009, that number has increased by 14.3 percent, and since 2003, by 49.7 percent, according to the Social Security Administration's (SSA) latest report, which measured disability beneficiaries as of December 2013.
The SSA's sprawling 2013 report was released by the federal agency in recent weeks and is the most updated dossier on the 535,985 federal disability beneficiaries.
"Mental disorders" accounted for the largest group of disabled beneficiaries. One in three of the 10,228,364 people receiving disability benefits had been diagnosed with a mental health issue.
Of those with mental disorders, "mood disorder" was the largest specific subset, as 14 percent of all disabled beneficiaries in the US were diagnosed with such.
Mood disorder, also known as affective disorder, is "characterized by a disturbance of mood, accompanied by a full or partial manic or depressive syndrome," according to the SSA. "Mood refers to a prolonged emotion that colors the whole psychic life; it generally involves either depression or elation."
Mood disorders are marked by many factors, the SSA says, including "appetite disturbance with change in weight; or sleep disturbance; or psychomotor agitation or retardation; or decreased energy; or feelings of guilt or worthlessness; or difficulty concentrating or thinking; or thoughts of suicide; or hallucinations, delusions, or paranoid thinking."
Massachusetts had the nation's highest number of beneficiaries with mood disorders, at 22.7 percent of its total mental illnesses diagnoses.
READ MORE: Amnesty International slams US in death penalty report for executing mentally disabled prisoners
Overall, Massachusetts and New Hampshire had the highest share of disabled recipients diagnosed with a mental disorder, at 49.9 percent each, CNSNews pointed out, while southern states led by Alabama were at the bottom of the list.
After mental disorders, the largest group of disability recipients reported "musculoskeletal system and connective tissue" problems. That category made up 27.7 percent of all disability beneficiaries.
Southern states mostly led the way in the number of disabled beneficiaries aged 18-64. States with the highest rates of disabled beneficiaries – seven percent or more – were Alabama, Arkansas, Kentucky, Maine, Mississippi, and West Virginia.
Alaska and Hawaii had the lowest national rates of disabled beneficiaries, with less than 3 percent each.
Meanwhile, another new federal report found that more Americans are receiving treatment for mental health and substance abuse issues. It also said that binge drinking and the use of marijuana and prescription painkillers among adolescents has decreased.
You can share this story on social media: