​Pilot survives aircraft splashdown in Pacific Ocean (VIDEO)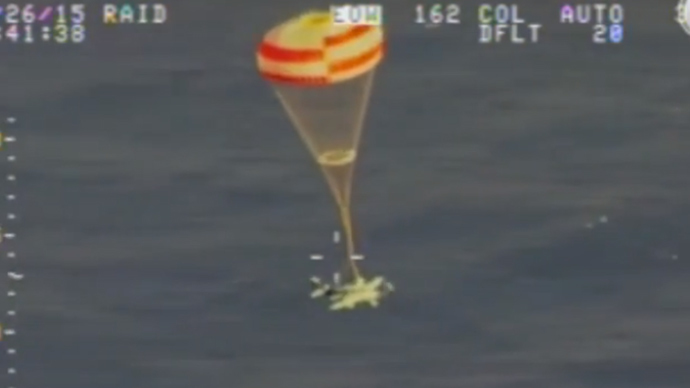 The pilot of a single engine aircraft was plucked from the Pacific Ocean after his plane ran out of fuel and an onboard parachute dropped the aircraft into the water near Hawaii.
Pilot Lue Morton took off in his Cirrus SR-22 around noon on Sunday from Hawaii, but he would never make it to his destination in Australia.

Morton radioed the Hawaii National Guard, reporting that he had only three hours of fuel left, officials said, as quoted by SFGate.
Dramatic video footage shows the propeller of the aircraft, a Cirrus SR-22, suddenly stopping. Morton activated the plane's parachute short of the island of Maui.

After several harrowing moments when the plane appears to be heading into a nosedive, the aircraft rights itself before smacking down in the northern Pacific Ocean, 253 miles (407km) northeast of Maui.

The aircraft is seen flipping over, as the pilot manages to open the cockpit door, making his way into the water with a floating device. A large cruise ship is seen passing in the area.

The Coast Guard called the cruise ship Veendam, which was heading to Lahaina, Maui, to the plane's location. At 5:21pm the ship's crew rescued the pilot, who is reported to be in good condition.
READ MORE: 10 dead after F16 fighter jet crashes at Albacete airbase in Spain
The Cirrhus SR-22 has a range of just 1,200 miles, but it had been outfitted with auxiliary fuel tanks. The investigation may focus on whether a technical glitch prevented the pilot from accessing the additional fuel, officials said.
You can share this story on social media: