House bans taxpayer funds for abortions after dropping fetal-pain bill on Roe v. Wade anniversary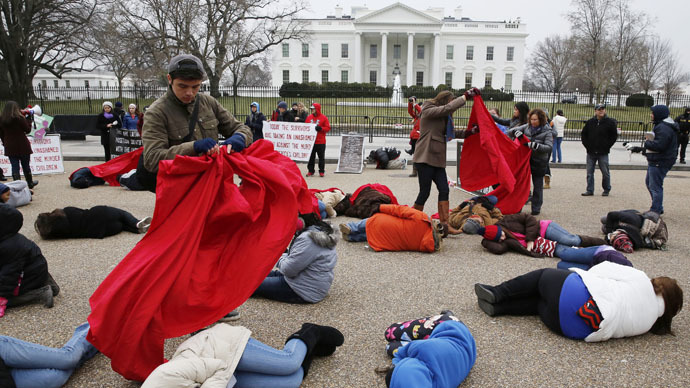 The US House passed a bill banning federal funding for abortion on the 42nd anniversary of the Supreme Court decision legalizing the practice and hours after GOP leaders abruptly dropped plans to vote on a bill restricting abortions.
The bill that would permanently prohibit the use of taxpayer money to fund abortions, something already written into law by the Hyde Amendment, but is typically included in the government's annual appropriations bills, according to Cybercast News Service. The vote occurred on the the anniversary of the 1973 Supreme Court decision that legalized abortion and the day of the annual March for Life rally is held.
But GOP House leaders decided at the last minute not to hold a vote on a second anti-abortion bill, one which would restrict the practice, after a revolt from female legislators in their own party. HR 56, also known as the 'Pain Capable Unborn Child Protection Act', would ban abortions after 20 weeks of pregnancy ‒ the time at which fetuses begin to react to stress and outside stimuli. That vote was also designed to coincide with the annual anti-abortion demonstration.
The intra-party revolt began Tuesday, when two Republican congresswomen withdrew their support for the bill. Reps. Renee Ellmers (R-North Carolina) and Jackie Walorski (R-Indiana) requested to remove their names from HR 36 in an exchange on the House floor.
Ellmers is a former nurse and an opponent of abortion rights, but raised concerns beginning at a Republican policy retreat last week that the bill as written would cost the party support among millennials.
"I have urged leadership to reconsider bringing it up.… We got into trouble last year, and I think we need to be careful again; we need to be smart about how we're moving forward," Ellmers said in an interview with the National Journal. "The first vote we take, or the second vote, or the fifth vote, shouldn't be on an issue where we know that millennials ‒ social issues just aren't as important [to them]."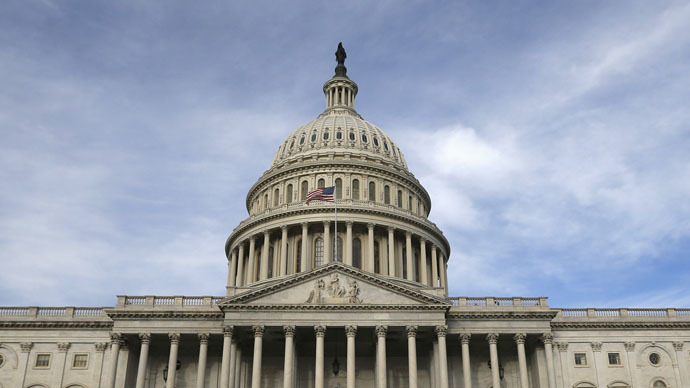 Ellmers also referred to harsh criticism from Democrats in recent years for mounting a "war on women" by passing restrictive abortion legislation and other similar bills, the Washington Post reported.
Sponsors have said that exceptions would be allowed after 20 weeks for a woman who is raped, but she could only get the abortion after reporting the rape to law enforcement.
In an unusual move, Majority Leader Kevin McCarthy (R-California) and Majority Whip Steve Scalise (R-Louisiana) met with Ellmers, Walorski, and several other of the GOP's 22 women on Wednesday. "In a caucus dominated by men, a meeting with top leaders requested and attended almost exclusively by women is a rare sight," the Post explained
Ilyse Hogue, president of NARAL Pro-Choice America, cheered the decision of party's leaders.
"I never thought I would see the day that the Tea Party-led House of Representatives would wake up to the fact that their priorities — outright abortion bans — are way out of touch with the American people," she said in a statement. "The GOP drafted a bill so extreme and so out of touch with the voters that even their own membership could not support."
President Barack Obama has promised to veto the two measures if they pass both houses of Congress.
"[T]he provision that requires rape and incest survivors to report the crime to a law enforcement agency or child welfare authority in order to have access to an abortion after the 20-week mark demonstrates a complete disregard for the women who experience sexual assault and the barriers they may face in reporting," the White House said Tuesday. "Research indicates that the majority of survivors have not reported their sexual assaults to law enforcement."
View image
|
gettyimages.com
The science on whether fetuses feel pain at 20 weeks is unsettled. Some doctors say unborn babies begin to feel pain at that time, including Dr. Kanwaljeet Anand, a professor of pediatrics, anesthesiology and neurobiology at the University of Tennessee's Health Science Center. He considers fetal pain likely at 18 to 24 weeks, he told the New York Times in 2013.
However, others ‒ like Dr. Nicholas Fisk, a senior maternal-fetal medicine specialist at Royal Brisbane and Women's Hospital in Australia ‒ believe that pain is not felt until 24 weeks. Neurological research has convinced him that pain "is not possible at all" before six months, gestation, Fisk told the Times.
Nearly all abortions ‒ 98.5 percent ‒ are performed before 21 weeks, according to the Guttmacher Institute, a research group that supports abortion rights.
The "issue of fetal pain does not have much relevance for abortion, since most abortions are performed before the fetus is capable of experiencing pain," Anand said. He added that he thinks there are abortion techniques that could prevent discomfort for the fetus during the procedure.
HR 56 has only been shelved, not killed, Rep. Chris Smith (R-New Jersey) told NPR.
"The 'pain-capable' legislation is only delayed. ... It'll be up on the floor soon. We are working through a few bits of text," he said.
Regardless, the decision not to vote on the bill Thursday shows a rift within the party that has only recently taken over both chambers. Many of those representatives voicing concerns over the language are from moderate swing districts.
You can share this story on social media: