​Supreme Court to rule on gay marriage bans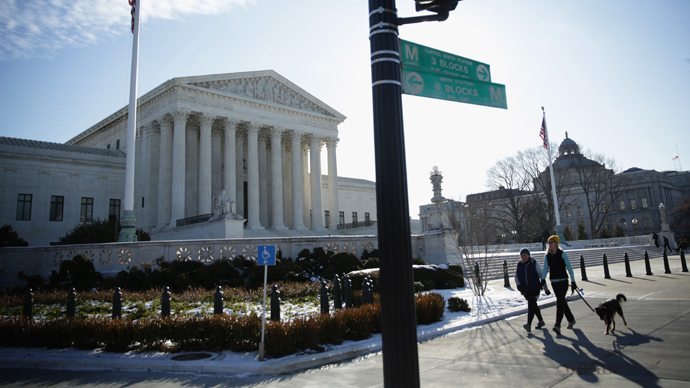 The US Supreme Court has agreed to decide whether states can ban gay marriage under the Constitution. The landmark civil rights and cultural decision is scheduled to arrive by the end of June.
In a court order on Friday, justices announced they would hear cases from Michigan, Kentucky, Ohio, and Tennessee, all four of which have banned gay marriage within their states. In total, 14 states still have gay marriage bans on the books.
Hearings regarding the case will begin in April, the Supreme Court said. Justices will need to rule not only on whether state bans are constitutional, but also on whether states have to recognize same-sex marriages that were legally performed in other states.
"It's impossible to overstate the historic significance of a decision on such a fundamental piece of our social fabric," said Tom Goldstein, a Washington lawyer who argues frequently before the Supreme Court, to NBC News.
According to Reuters, the Obama administration will also file papers asking the court to legalize gay marriage across the United States.
"It is time for our nation to take another critical step forward to ensure the fundamental equality of all Americans - no matter who they are, where they come from, or whom they love," Attorney General Eric Holder said Friday.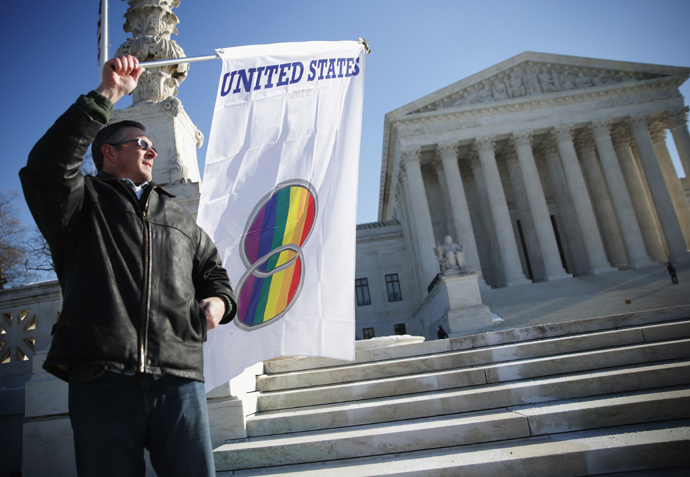 Opponents of gay marriage urged the court to uphold the bans and allow states to make their own decisions on the matter.
"The people of every state should remain free to affirm marriage as the union of a man and a woman in their laws," Austin R. Nimocks of the anti-gay marriage group Alliance Defending Freedom told Fox News.
Meanwhile, advocates believe justices will deliver a ruling that will support their right to marry alongside heterosexual Americans.
"It's time for America to no longer be a house divided when it comes to the freedom to marry," Brian Silva of the Marriage Equality USA group said to Reuters.
The Supreme Court will rule on if same-sex couples have the right to marry nationwide in 2015 http://t.co/ljr1UwznOtpic.twitter.com/srxX2wUv9t

— KCRW (@kcrw) January 16, 2015
While the Supreme Court's decision is bound to be a historic case regardless of the verdict, momentum has been gradually building for gay marriage supporters around the US ever since 2013, when the court struck down part of the 1996 Defense of Marriage Act that allowed the federal government to refuse to recognize same-sex unions from states that legalized the right. The law barred the government from granting gay couples benefits that were extended to straight couples.
Since that ruling, gay marriage has become legal in an additional 24 states, bringing the total number to 36.
Public opinion has also tilted in favor of same-sex advocates, with polls showing that more Americans are in support of gay couples' right to marry than are opposed.
The Supreme Court may have continued to stay out of the marriage debate altogether if it wasn't for a federal appeals court ruling in November that upheld state bans in Michigan, Kentucky, Ohio, and Tennessee. Federal judges within each of those states had previously declared the bans unconstitutional, but the appeals court invalidated those decisions, making it more likely the Supreme Court would step in to deliver a definitive ruling.
You can share this story on social media: