Grammar of murder: English teacher tells students to describe how they would kill her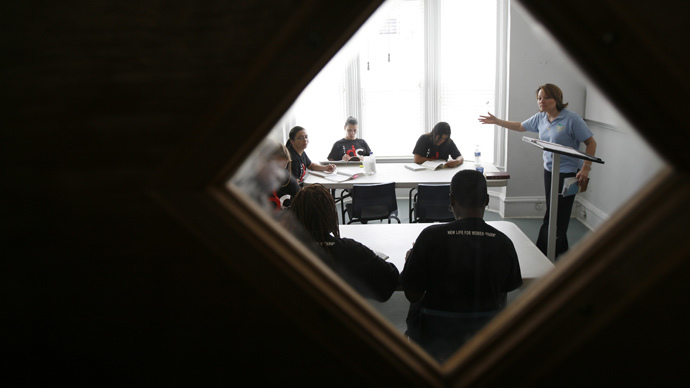 A Maryland middle school English teacher has been forced to apologize after setting a language exercise in which students had to use their knowledge of advanced grammatical constructions to colorfully detail how they would murder her.
The Washington Post obtained a copy of the teacher's missive to the parents following her gaffe, which took place in November but has not been made public until now.
"I gave the students in four of my English classes an assignment to practice their use of grammar concepts we had recently studied. I asked the students to write a story in they used at least three gerunds, three infinitives, and three participles to describe how they would kill me," wrote Patricia Lorenzen of Kingsview Middle School.
"I was trying to create an assignment that would be an engaging way to review some grammar concepts, but it was not appropriate and should not have happened."
As a result of the fallout, the students were given full credit for the assignment, whether or not they completed it, and Lorenzen continues to be on the payroll with Montgomery County Public Schools.
Lorenzen has refused to speak to the media, but her principal James D'Andrea said "the matter has settled down since that time," and that there have been "no further issues regarding [Lorenzen's] assignments."
As custom-made, "immersive" exercises have gradually muscled out staid grammar books, such faux pas have become increasingly common in the US educational system.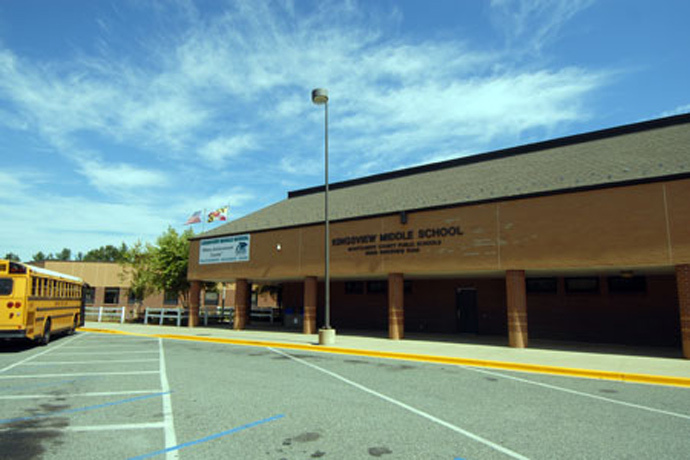 Only last month, an Oklahoma City teacher brought on the wrath of parents when she used the details of a real life 2013 murder of a Massachusetts teacher for yet another grammar exercise.
Eighth grade students were asked to circle the verbs on a worksheet containing the sentences: "He followed his teacher to the bathroom, beat her, and slit her throat...He, then, dumped her body in the woods behind the school...Police were notified when a pool of blood was found in the women's bathroom."
One of the most notorious cases was in 2013, when a Manhattan teacher decided to use the material from a social studies class on the history of slavery to create word problems for a subsequent math class, with the help of her fourth grade students.
The worksheet resulted in a storm of controversy.
Among the questions were: "One slave got whipped five times a day. How many times did he get whipped in a month (31 days)? Another slave got whipped nine times a day. How many times did he get whipped in a month? How many times did the two slaves get whipped together in one month?"
Another stated: 'In a slave ship, there can be 3,799 slaves. One day, the slaves took over the ship. 1,897 are dead. How many slaves are alive?'
In both of the above cases, the teachers were allowed to continue working, after an official reprimand.
You can share this story on social media: