​One-third of Americans would give up sex for their mobile phones - survey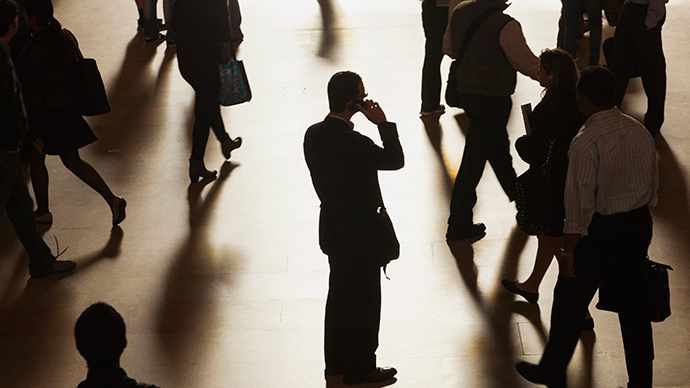 In a sign of a new type of connectedness, almost one-third of the American population would forgo sexual relations for a year than surrender their mobile phone for that long, according to a new survey.
The survey of 1,003 Americans was conducted from September through November of last year by the Boston Consulting Group, and was commissioned and partly paid for by semiconductor maker Qualcomm Inc. (QCOM), Bloomberg reported.
America's love affair with the communication devices was proven in a number of other scenarios as well: More than 55 percent said they'd be willing to stop eating out for one year rather than part with their mobile phones, many of which give users an Internet connection, access to social media and an abundance of apps that Americans seem to find more indispensable than a healthy romp.
At the same time, 45 percent said they would forgo a vacation rather than surrender their phones, while 46 percent would be willing to give up a day off from work each week.
It was not immediately clear what, if any, connection there was between the "choices" offered in Qualcomm's survey, which was presumably commissioned to boost interest in its products.
However, the survey proved that Americans' attachment to their electronic devices is not a unique national trait.
The study also surveyed some 7,500 people in Germany, Brazil, South Korea, China and India, including those in the US.
Germans, for example, showed a nearly equal predilection as Americans to forgo sex for their phones, while just 25 percent of Brazilians said they would be willing to make such a sacrifice. Three in five South Koreans reported they'd give up sexual contact for their phones.
About two-thirds of Indians and more than 55 percent of Chinese consumers – who weren't given the no-sex alternative – said they'd be willing to give up a day off per week for a year than lose their phone for that period.
You can share this story on social media: