Cop who blew whistle on prostitution sting sues to get job back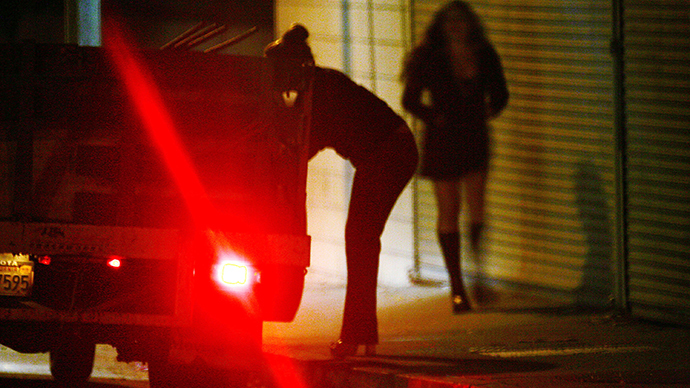 A former police officer is asking a court to get him his job back because, according to the ex-cop, he was unlawfully terminated for blowing the whistle on a colleague's sexual misconduct with a prostitute.
The fired officer, Sgt. Don Paul Bales, was employed in Fort Smith, Arkansas. KFSM News reported that he filed paperwork in Sebastian County Circuit Court on Monday appealing his termination from the force last October.
According to the station, Bales was fired from the Fort Smith Police Department on Oct. 20 for allegedly violating several department rules and regulations related to his sharing of a confidential probable cause affidavit with his attorney.
A colleague of the officer, identified in court documents seen by KFSM only as "J.B.," arrested a prostitute last year after he apparently answered an online advertisement for sex.
An affidavit filed after the encounter suggests the officer took his clothes off "because he believed that such action was necessary to gather the proof needed to convict the person for violating the prostitution statute," according to KFSM. That officer was later cleared of wrongdoing.
Bales soon after became aware of the sting and showed a copy of the confidential affidavit to his attorney. According to KFSM, Bales claims he was obligated to do something about the incident because he considered it to be an example of misconduct within the force.
His lawyer later put a redacted version of the paperwork on his personal blog, The Blue Hog Report, prompting Bales to be terminated for allegedly putting the identity of the officer who engaged in sex with the prostitute at risk.
"Lying about identifying a possibly dirty undercover cop to an officer of the court (as all lawyers are) constituted a fireable offense for the Fort Smith police department while having illegal sex with a target of your investigation didn't appear to," said Ed Krayewski, a blogger for Reason. "The department is also upset revealing the affidavit tipped off prostitutes about how far undercover cops can go before initiating an arrest."
The Fort Smith Civil Service Commission has twice upheld Bales' termination, Raw Story reported, but now the officer wants the Sebastian County Circuit Court to offer its opinion.
You can share this story on social media: