Obama's approval rating crashes among troops, rises with public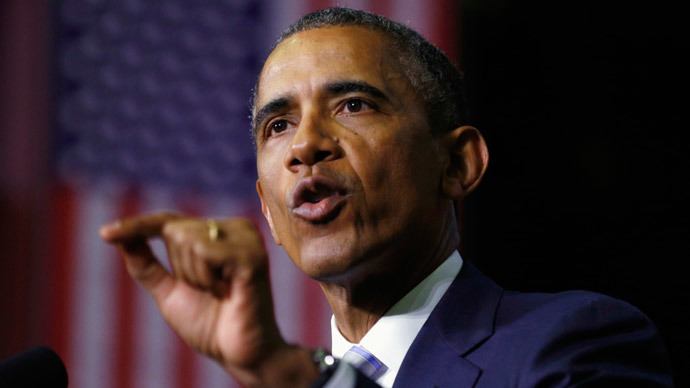 President Barack Obama was never the most popular commander-in-chief among the military, but a new poll shows his support has all but cratered. Meanwhile, his general approval rating moved upwards among the public, but still remained below 50 percent.
According to a new poll conducted by the Military Times, only 15 percent of active-duty service members approve of President Obama's performance as commander-in-chief. That's quite the drop from 35 percent in 2009. Meanwhile, 55 percent of respondents said they disapproved, up from 40 percent in the same time span.
The numbers were tabulated after the Military Times asked approximately 2,300 service members to submit their opinions on the president.
The publication also found that troop morale has plunged since 2009. Fifty-fix percent of troops said their quality of life is good or excellent, down from 91 percent.
Despite his plunging approval rating among troops, more service members have come out in support of the social changes that President Obama is implementing in the military. Gay men and women have been allowed to serve openly since "Don't Ask, Don't Tell" was repealed in 2011, and now 60 percent of troops support the policy.
Additionally, 41 percent of troops believe women should be allowed to serve in some combat roles – up from 34 percent in 2011.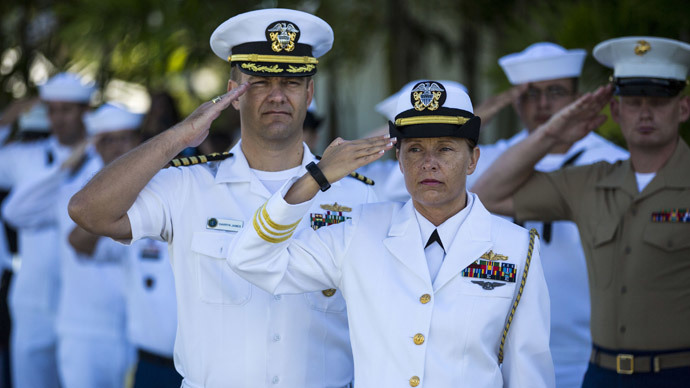 Moving beyond the military, the news was a little brighter for Obama personally, as two new polls showed support for his presidency move higher than it has been in months.
A new CBS poll found that 46 percent of Americans now approve of Obama – a number which includes an 11 percent bump in support from independents. That's up from 39 percent back in October – the last time CBS polled Americans on Obama's job performance.
Still, an equal number of Americans (46 percent) disapproved of Obama, indicating that the public remains divided.
New data from the Pew Research Center also shows Obama's support rising, with 47 percent voicing approval and 48 percent disapproving. In December, his approval rating was five points lower.
According to Pew, the uptick for Obama is the result of growing confidence in the American economy.
"For the first time in five years, more Americans say Obama's economic policies have made conditions better (38%) than worse (28%); 30% say they have not had much of an effect," the survey found. "And Obama engenders more confidence on the economy than do the leaders of the new Republican majority in Congress."
Nonetheless, Americans agree that the economy still has a long way to go. Fifty-five percent said their family's income is "falling behind," and another 37 percent said it's "staying about even." Only six percent said their income is rising faster than the cost of living.
You can share this story on social media: