Republicans call for moratorium on release of Gitmo prisoners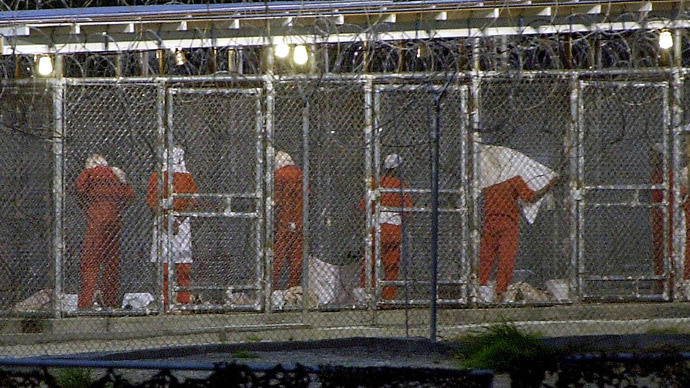 Citing danger to the US and its allies, Republican senators have proposed legislation that seeks a moratorium on the release of "medium- and high-risk detainees" held at the military prison in Guantanamo Bay, Cuba.
In addition to imposing a two-year hold on the transfer of the majority of the 127 prisoners at the facility, the legislation would also bar the transfer of any detainees to Yemen for two years.
"It's clear that we need a 'time out' so that we do not re-confront the terrorists that we had captured and are currently in Guantanamo," US Sen. Kelly Ayotte, the bill's sponsor, said at a Tuesday news conference.
"We shouldn't just release them back out in this security setting that they could come back and attack us again," Ayotte added, according to AFP.
The Guantanamo prison was first opened following the attacks of September 11, 2001, to house suspected jihadist militants with ties to Al-Qaeda. It eventually became an international symbol of human rights abuses.
In 2014, the Obama administration made progress in releasing low-level detainees, finding host nations for 28 prisoners -- the highest number of transfers from the prison in one year since 2009. That year, President Obama first took office after vowing to close the facility, where many detainees who remain today have been kept for well over a decade without being charged or tried.
"I'm going to be doing everything I can to close" Guantanamo, President Obama told CNN in an interview aired on Dec. 21, echoing sentiments he has expressed often since taking office. Congress, he continues to insist, is to blame for the prison's extended existence. Among other obstacles to shuttering the detention center, Congress has instituted a ban on detainee transfers to the US mainland.
READ MORE:G4S may have profited from Guantanamo human rights abuses – charity
"It will be very, very difficult for us to achieve that goal (closing the prison) before the president leaves office as long as Congress continues to block that path," White House spokesman Josh Earnest said Tuesday, according to Reuters.
Senate Armed Services Committee Chairman John McCain, a longtime supporter of the prison's continued existence, said his committee would eventually take up the new bill, which, he said, will likely garner substantial support among Republicans in the GOP-led Senate.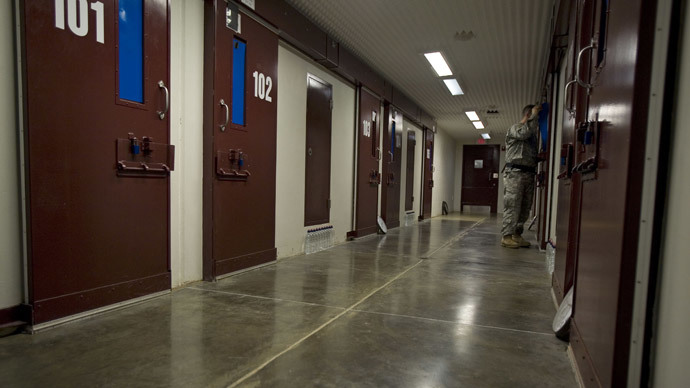 "We know for a fact that roughly 30 percent of those who have been released have re-entered the fight," McCain said during the news conference.
Reuters reported that an anonymous Obama administration official countered McCain's 30-percent figure, saying the senator has combined "suspected" and "confirmed" cases of recidivism, which creates a "damaging misperception" about how many released Guantanamo detainees engage or reengage in militancy after release.
"Over 90 percent of the Guantanamo detainees transferred during this administration are neither confirmed nor even suspected of having reengaged in any terrorist or other hostile activity," the official told Reuters.
He added that nearly half of those suspected of "re-engaging" are now either dead or in custody.
READ MORE:'Enhanced interrogation' program was flawed, US Senate & CIA agree
The provision of the legislation that prohibits transfers to Yemen – where 81 Gitmo detainees are from, more than any other single group at the facility – was justified, the senators said, by last week's attacks in Paris – most notably the assault on the offices of French satirical newspaper Charlie Hebdo. One of the two brothers who executed the attack had sought weapons training in Yemen in 2011, according to French authorities.
"The last thing we should be doing is transferring detainees from Guantanamo to a country like Yemen," Ayotte said, according to Reuters.
Sen. Lindsey Graham said the France attacks show that some detainees should be held in jail the rest of their lives without a chance of release under supervision.
"The idea that you can release these people and watch them has a hole in it," Graham said, AFP reported. "Monitoring has its limitations."
The legislation also extends the ban on transferring released Guantanamo prisoners to the US for two years, and bars the construction of facilities to hold detainees in the United States.
Over the weekend, activists took to the property of former vice president Dick Cheney's Virginia home to protest the 14th anniversary of the opening of the Guantanamo Bay detention facility.
You can share this story on social media: