​Now wash your hands: 'Washing Machine Urinator' in Vermont laundry identified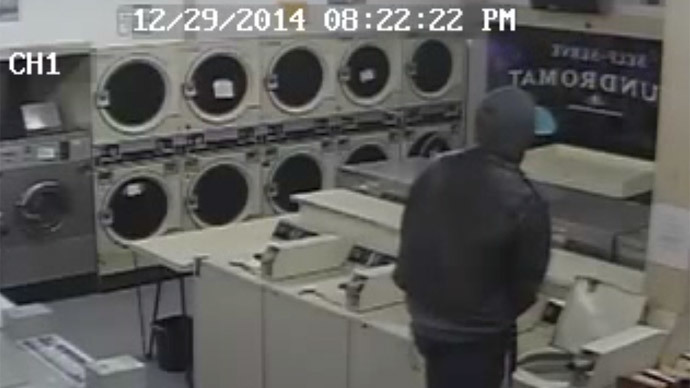 New England cops have solved the "crime of the century," or so it seems: They have identified the man who relieved himself in a Vermont laundry. Steven Byrd, 29, has been dubbed the Washing Machine Urinator.
Investigators are now trying to locate and question Byrd, who let it all hang out in the self-serve laundromat when he opened the lid of the washing machine and began urinating standing on a chair. When all was done, the man zipped up his pants, shut the machine's lid and cleaned up some of the mess.
Video of the December 29 incident was recorded by a surveillance camera inside the business, which was unattended when Byrd & a friend arrived. According to police chief Joby Feccia, the department received "dozens of calls" from the public urging police to identify the individuals at the Waterbury Laundry & Dry, The Smoking Gun reported.
The business was unattended when Byrd and his friends arrived after 8 pm and "began throwing stuff around," according to Feccia, who added that the department received "dozens of calls" about the incident.
Byrd is likely to be cited for vandalism when detained.
You can share this story on social media: