DOJ calls for dismissal of Twitter transparency lawsuit over gov't records requests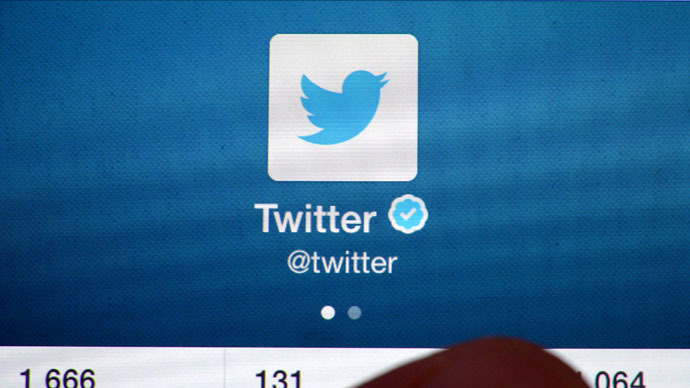 The US Department of Justice has called for the dismissal of a lawsuit filed by Twitter, in which the social network alleges its First Amendment rights are violated when the government forbids it to reveal national security requests for user data.
Twitter's lawsuit concerns the publishing of transparency reports that detail government requests for customer information. A deal struck in January 2014 between the Department of Justice (DOJ) and five technology companies relaxed restrictions on disclosure, but Twitter has argued that the deal did not go far enough in allowing the companies to reveal exactly how many orders it gets from the government and "what types of legal process have not been received."
In a court filing last week, the DOJ said its nondisclosure policies do not violate the First Amendment, given that national security matters deserve special treatment.
"The additional material that Twitter seeks to publish is information that the Government has judged is properly protected classified national security information, the disclosure of which would risk serious harm to national security," the DOJ wrote in a motion filed Friday in the US District Court for the Northern District of California.

The DOJ argued that Twitter's desire to publish a complete transparency report is inconsistent with guidelines the DOJ agreed to with top companies including Google, Microsoft, Yahoo, Facebook, and LinkedIn.
READ MORE: Tech heavyweights Facebook, Google, Apple support bill limiting NSA spying
"The letter is permissive, advisory guidance" and does not quell Twitter's speech "in any way," said Steven Bressler and Julia Berman, DOJ civil division attorneys, adding that restrictions come from the Foreign Intelligence Surveillance Court, governed by the Foreign Intelligence Surveillance Act (FISA).
National security letters and FISA orders allow the government to obtain personal phone, internet, and financial records without a court order. Most of the letters also come with a "gag order" on the companies that must comply and hand over the information, barring them from revealing the nature and scope of the government's demands.

Twitter argued that FISA does not demand a company to withhold receipt of a wiretap or search order under that law, or prevent it from revealing how many FISA orders are received. The company also said that legal guidance for national security letters is unconstitutional, as its gag order is overly broad.
Twitter has four weeks to reply to the DOJ filing, according to the Washington Post. Oral arguments will proceed in March.
Twitter first announced it would sue the DOJ in October. A similar case over records requests, regarding two unnamed companies, went before the 9th Circuit Court of Appeals in October.
You can share this story on social media: