Feds charge US teen with trying to join ISIS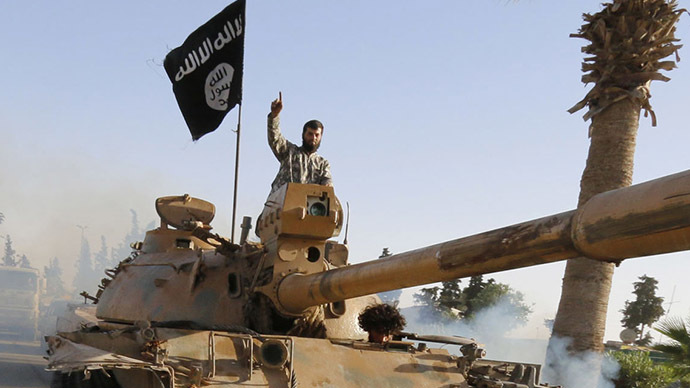 A young man previously arrested at Chicago's O'Hare International Airport has been officially charged for allegedly trying to board a flight in order to join Islamic State militants in Iraq and Syria, federal prosecutors announced Friday.
Specifically, 19-year-old Mohammed Hamzah Khan has been charged with one count of "attempting to provide material support to a foreign terrorist organization," Agence France-Presse reported. According to NBC News, Khan was reportedly trying to take his younger siblings, aged 16 and 17, with him on the trip.
If convicted, Khan faces up to 15 years in prison and a fine of $250,000.
READ MORE:Al-Qaeda in Yemen claims directing Paris attacks as 'revenge' – reports
Back on October 4, Khan was stopped and arrested by authorities at the airport as they executed a search warrant on his home in the Chicago suburbs. In Khan's bedroom, law enforcement officials discovered a three-page letter outlining his plans to join the Islamic State (IS, also known as ISIS/ISIL).
"We are all witness that the western societies are getting more immoral day by day," the letter read, according to charges filed in federal court. "I do not want my kids being exposed to filth like this."
Bolingbrook teen indicted for alleged attempt to join ISIS http://t.co/RK8tZtpjldpic.twitter.com/9b7lmMoslU

— ABC 7 Chicago (@ABC7Chicago) January 9, 2015
Under questioning by law enforcement, Khan reportedly admitted that he was trying to make his way towards Turkey in order to get in touch with a contact that could help him cross the border into Syria. Khan mentioned that he was considering multiple roles within IS, including combat and humanitarian ones.
Alongside Khan, the teenager's younger siblings were also arrested. They have not been charged, though officials said in November they had shown interest in committing violence, the Guardian reported at the time.
READ MORE:After ISIS: Residents return to Mt. Sinjar despite mines, devastation – RT exclusive
In the letter to his parents, Khan asked his parents not to inform law enforcement of his plans.
"First and foremost, please make sure not to tell the authorities," he wrote, according to the complaint. "For if this were to happen it will jeopardize not only the safety of us but our family as well."
According to the CIA, thousands of foreign fighters have joined IS in Iraq and Syria, where the extremist group has captured wide swathes of territory. The United States has promised to "degrade and ultimately destroy" the group, and has continued conducting airstrikes in the region in support of anti-IS forces.
You can share this story on social media: