Two Florida girls charged for killing brother with parents' gun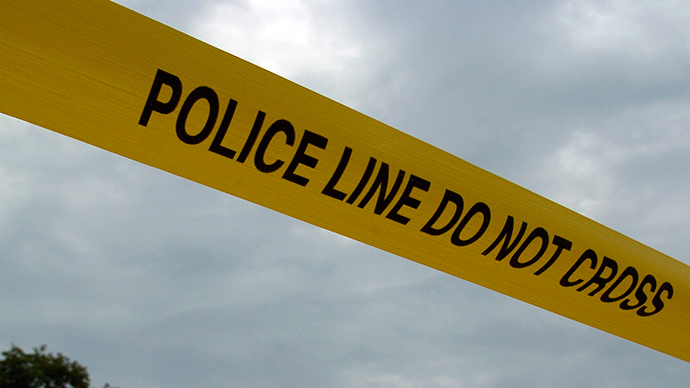 Police in Florida say they have charged two young girls with the murder of their 16-year-old brother after taking a gun out of their parents' locked room. The girls were found running away from home afterwards.
The incident took place on Monday evening, while Columbia County parents Keith and Misty Kornegay were out of town. During this time, 15-year-old Misty "Ariel" Renee Kornegay and her 11-year-old sister Nicole were left at home along with their brother and another three-year-old sister.
According to a police report obtained by local WJAX, Ariel said her older brother beat her before locking her inside a bedroom. After the boy went to sleep, Nicole unlocked the door to Ariel's room. The older sister then found a way into her parents' room, where she retrieved a gun. Ariel then allegedly shot her brother, who was found dead from a single gunshot, and ran away from the home with Nicole, local WJXT reported.
They left their three-year-old sister behind, but were found shortly afterwards by police.
Despite the statement, Columbia County Sheriff Mark Hunter said police are not sure what the motive was.
"The motive has yet to be determined," he said, according to CNN. "There's going to be 100,000 whys. We might not ever know why this child acted out like this."
Florida girls, ages 15 and 11, accused of killing older brother http://t.co/A28USQzLbfpic.twitter.com/vmOVpyHS8O

— KPLC (@KPLC7News) January 7, 2015
Ariel was arrested and charged with premeditated murder with no bond, WJXT reported. Nicole, meanwhile, is believed to have assisted her sister in the killing, and has also been arrested and charged with murder.
Also still unknown is whether the two girls will be tried as adults.
"Sometimes we can send them home after that, but in light of all of the facts in this case, we don't have any place to send the children," said Third Circuit State Attorney Jeff Siegmeister to the Gainesville Sun. "I may be forced to actually charge them as adults to hold them in juvenile detention until I can work something out. I don't know all of the facts yet."
After the parents arrived back home, they were arrested and charged with child neglect causing great bodily harm for failing to supervise their children. According to CNN, this charge is a second-degree felony that could land them in jail for up to 15 years.
Notably, police said the child neglect charge is not related to the killing of the 16-year-old son, who remains unnamed. Instead, it is related to an incident during which Ariel was locked inside her room with just a blanket and bucket.
You can share this story on social media: