ISIS loyalists hack local media, spark FBI investigation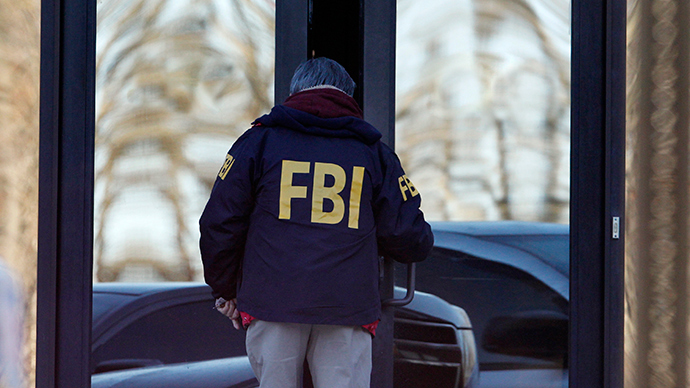 The FBI is investigating a group dubbed the 'Cyber Caliphate' after it allegedly hacked websites and social media accounts belonging to a local Maryland television station and a New Mexico newspaper.
Although no one has been identified in connection with the hack squad, the group claims to be part of the Islamic State and says it is planning a series of cyber attacks on homes and offices across the United States.
Hackers have targeted major media outlets like The New York Times and the Washington Post, but the latest attacks on Tuesday hit local television station WBOC in Salisbury, Maryland, and the Albuquerque Journal in New Mexico. During the attack, the Cyber Caliphate posted tweets and statements reading: "INFIDELS, NEW YEAR WILL MAKE YOU SUFFER."
CyberCaliphate hacked FBI databases. INFIDELS, NEW YEAR WILL MAKE YOU SUFFER pic.twitter.com/mGV7SFRV4t

— WBOC TV16 (@wboc) January 6, 2015
The attack on WBOC affected its website and Twitter account. The website is now restored but the Twitter account, with some 18,000 followers, is still down. Its profile page features the image of a masked man with text reading: "CyberCaliphate … i love you isis."
WBOC manager Craig Jahelka told the Baltimore Sun that he has no explanation as to why his station and a paper thousands of miles away were attacked by hackers claiming allegiance to the extremist group.
"We can't find any connection that is apparent between Salisbury and Albuquerque," he said.
We're here and we come for you! We are many thogh we are few! #cybercaliphate#hack#anonymous#jihad

— Cyber Caliphate (@cybercaliphate) January 3, 2015
The postings on WBOC's Twitter page include law enforcement information bulletins, which the hackers claim are stolen documents from the FBI. The FBI did not respond to questions regarding the theft of its files, but an agency spokeswoman said they are investigating the attack. WBOC said it is investigating how the attackers entered the system, and believes that one of the four accounts authorized to post on the website may have been compromised.
Meanwhile, the Albuquerque Journal's Twitter and Facebook accounts were also hacked on the same day, but the company had regained control of them by Tuesday evening. It was not the first attack for the Journal, which was first hacked before Christmas.
It has not been confirmed who was behind the attacks. No one has claimed responsibility beyond the Cyber Caliphate.
You can share this story on social media: