Florida police engaged in sex sting entrapment scam - report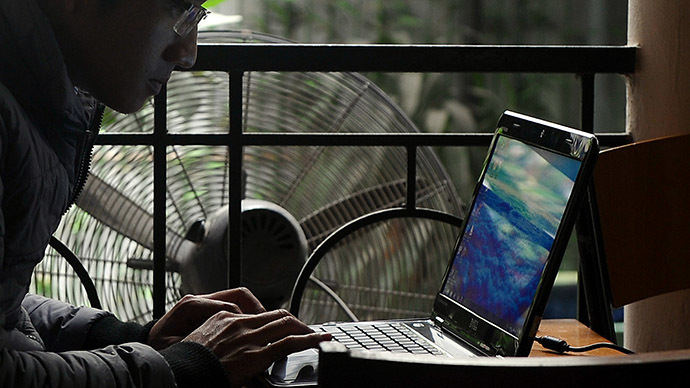 An investigation into police sex stings conducted by Florida police found over 1,200 cases in which officers routinely entrapped innocent victims, stole their property, and came close to ruining people's lives.
As part of a year-long investigation, the Tampa, Florida-based news station 10 Investigates found through court records that part of the Central Florida Internet Crimes Against Children (ICAC) task force spent hours on predator sting operations. Officials also violated arrest rules to inflate arrest totals, and stole property from alleged perpetrators.
The station found that many of the men arrested and publicly shamed during TV press conferences were not actually looking for children online like police suspected. Instead, they were looking for other adults when detectives started to groom and convince them to break the law.
Oftentimes reporters found this was an effort to boost arrest totals. And since the news team started investigating, law enforcement has run fewer operations, skipped press conferences and arrested fewer men. The group found that at its height, since the task force began in 2008, they arrested 1,200 men under the program.
Back in August, Ret. Army Col. Mike Pheneger, the chair of the Greater Tampa Chapter of the American Civil Liberties Union, expressed concern about the "To Catch a Predator"-style stings.
"The Justice Department (should) be asked to look into this, since this is federal money that's involved here," said Pheneger. "Find out if they are following the rules, because it would appear they are not."
10 Investigates -- Officers bend rules to boost sex sting arrest totals: http://t.co/MczzTMW7c9pic.twitter.com/qOP7u3XHbw

— 10 News (@WTSP10News) August 8, 2014
The ICAC task force is the beneficiary of millions of dollars in federal grants, and, thus, taxpayer money, from the Department of Justice. The DOJ is now currently reviewing those grants to the task force and the outcomes of the arrests.
Some of the most egregious examples included officers claiming men were looking for children online when there was no evidence to support such a claim. Most of the cases examined showed the men were seeking adult company online, and it was the officers who acted as an interested adult with a teenage "sister" who was also interested. Even when the men stressed they had no interest in the underage decoy, if they traveled to meet the adult they were arrested as "sexual predators" and charged with "traveling to meet a minor."
The task force was also using entrapment to steal, according to records acquired by reporters. Under Florida's Contraband Forfeiture Act, law enforcement can seize property as their own from anyone accused of committing a felony – even if charges were never filed.
In one example during a January 2014 sting, the Clearwater Police Department and Pinellas County Sherriff's Office arrested 35 men in a single weekend and seized 19 cars as their own.
During entrapment stings, detectives weren't just using sites like Craigslist and Backpage, but also social media sites like Facebook and Twitter, as well as legal dating sites MeetMe.com, Fling.com, and SpeedDate.com. In most cases, detectives were posting pictures of adults looking to meet other adults, and would later introduce a child into the conversation or switch his/her age to that of teenager.
The majorities of men arrested were in their early 20s or teenagers and were not considered a high risk to children. The detectives, however, were spending tens of thousands of dollars and hundreds of police hours on each sting, and the majority of the cases were thrown out of court.
Polk County Sheriff Grady Judd has said men seeking children was a problem in Central Florida, but notes obtained from prosecutors to establish probable cause showed the stings offered a solution to a problem that didn't actually exist in the area.
You can share this story on social media: