More non-Mexicans than Mexicans caught at US border in 2014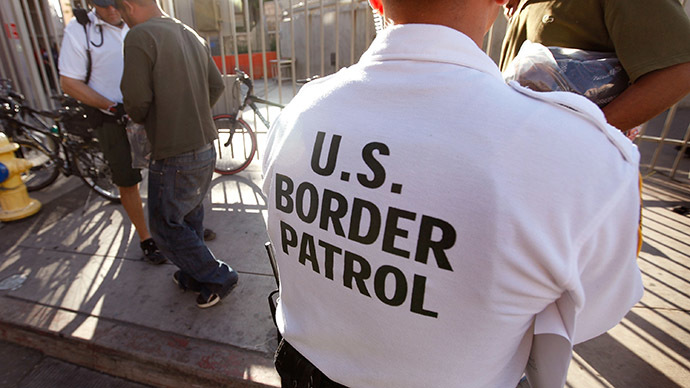 For the first time in more than six decades, more non-Mexicans than Mexicans were caught by the US Border Patrol attempting to cross the American border in 2014, according to a study by Pew Research Center.
Pew's analysis of Border Patrol statistics for more than 60 years – as long as records have been kept – found that about 229,000 Mexicans were apprehended by Border Patrol in fiscal year 2014, while 257,000 non-Mexicans were nabbed.
"The recent increase in non-Mexican apprehensions is due in part to a surge in unaccompanied Central American child migrants crossing the border without their parents," Pew wrote.
"In fiscal year 2014, nearly 52,000 unaccompanied children from El Salvador, Guatemala and Honduras were apprehended at the US-Mexico border, more than double the total from the previous year, according to US Customs and Border Protection data. By contrast, the number of unaccompanied Mexican children apprehended slightly declined over the same time period, from 17,000 to 16,000."
Altogether, the 486,000 total apprehensions of Mexican and non-Mexican undocumented immigrants were up 16 percent from 2013.
To compare, in 2007, there were 809,000 Mexican apprehensions as opposed to 68,000 non-Mexicans, according to Pew. The numbers of unauthorized Mexican immigrants have declined since 2007.
"Despite the decline, the estimated 5.9 million unauthorized immigrants from Mexico still account for a majority (52 percent) of the nation's unauthorized immigrant population," Pew reported.
The last time the number of Mexican apprehensions was so low was 1970, when 219,000 Mexicans were caught attempting to cross the US border. About 12,000 non-Mexicans were caught that year.
The number of Mexicans apprehended at the border hit an all-time high of 1.6 million in 2000, Pew reported.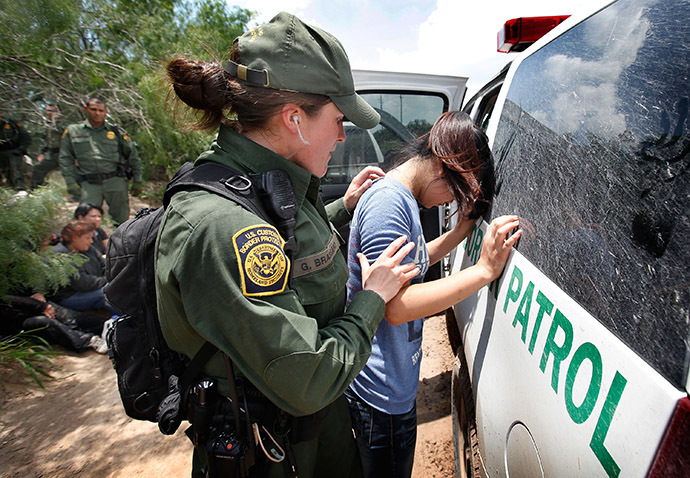 The number of unauthorized immigrants from Central America grew by 100,000 from 2009 to 2012, according to Pew, which added that a similar number of migrants have come from Asia in that time period.
The US is currently facing a crisis about how to deal with almost 70,000 unaccompanied children who have mostly traveled from Central America and crossed the US border.
In November, the US Immigration and Customs Enforcement said it will open a detention facility for illegal female immigrants with children in Texas. The South Texas Family Residential Center, as it is known, was set to open this month, but it has drawn criticism from rights groups who label it inhumane, symbolizing the fight over housing conditions for undocumented immigrants. It is the fourth facility set up by the Department of Homeland Security to deal adults with children who have crossed the border illegally.
In July, the Obama administration called on lawmakers to approve an additional $3.7 billion in funds for border control and child health services to adequately address the flood of child migrants arriving in the US from Central America.
Last month, after a nationwide election that resulted in a new majority for often anti-immigration Republicans in the US Senate, President Barack Obama signed an executive order on immigration reform that will affect up to 5 million undocumented immigrants in the US, many of whom are the parents or spouses of legal residents.
In the first half of 2014, more than 52,000 unaccompanied minors crossed the Mexican border into the US in southwest Texas. There has also been a sharp increase in mothers from Central America carrying their children across the border.
The numbers far outpace a US Conference of Catholic Bishops report released in January that estimated 60,000 minors will enter the US from Central America without adult supervision by the end of 2014. According to Customs and Border Patrol, the 52,193 children caught in 2014 is nearly double the 26,000 caught in 2013.
You can share this story on social media: