Salt factory wall collapses, spill brings bad luck on car dealership (PHOTOS, VIDEO)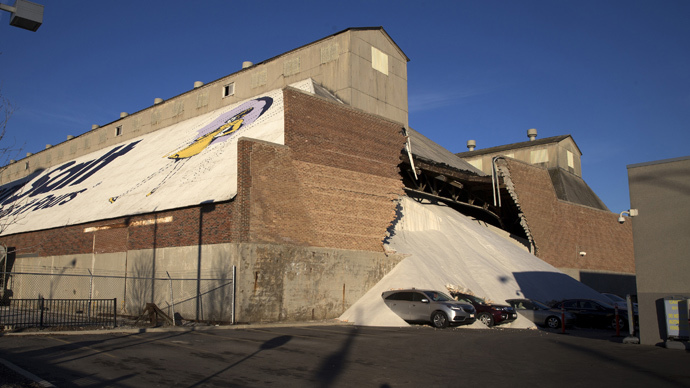 Several cars parked outside a car dealership in Chicago have been buried under tons of salt after a wall of an overfilled salt factory next door collapsed. As unlucky it is to spill salt, no one was injured in the incident.
The Morton Salt plant in Chicago is known for its signature rooftop sign, "When it Rains it Pours," and for its logo which features a hand-drawn girl with an umbrella scattering salt from a container. It was developed to show Morton salt was free flowing even in rainy weather. On Tuesday morning the weight of the free flowing salt forced a wall down on several cars at an Acura car dealership. There were no injuries.
The general manager at the Acura car dealership said they were calling customers to tell them their cars were buried underneath road salt.
"Most of them are kind of surprised when we say we will send you pictures and that you can see it on the news tonight," General Manager Noble Jones told DNAinfo.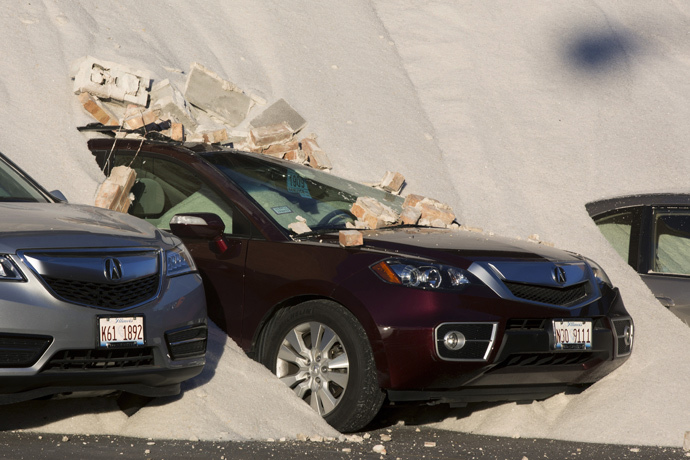 Jones said Morton's had reached out to them and said they will inspect the building and work with the dealership to clean the spill.
The Chicago Department of Buildings Director of Public Affairs said in a released statement "a preliminary inspection determined that salt inside the building structure was piled too high causing the exterior wall to fail."
Morton Salt produces table and specialty salts and ice melters for road/highway use. It is North America's leading producer and marketer of salt, according to the company's website.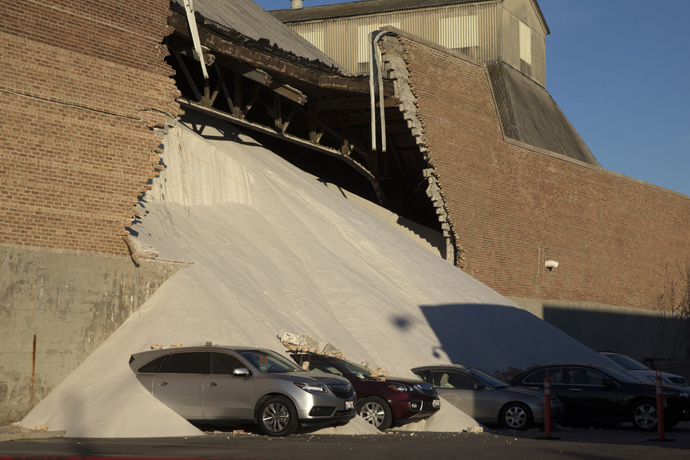 You can share this story on social media: