Arizona judge: Police don't have to disclose public records on 'StingRay' spy tech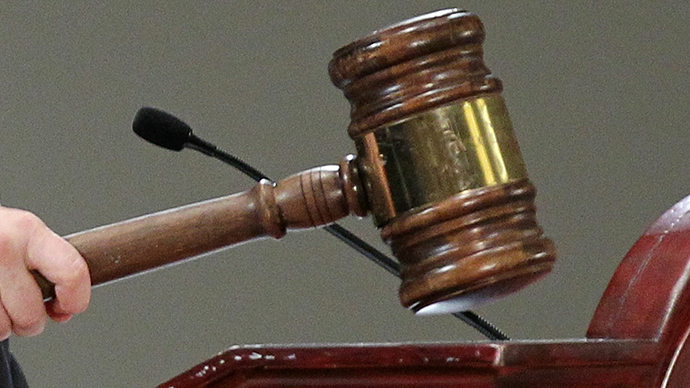 An Arizona judge ruled that Tucson police do not have to release records related to the use of 'StingRay' surveillance technology. Police argue it would give information to criminals – but civil rights groups say the device violates the US Constitution.
The judge's Monday ruling relates to a complaint filed in Arizona Superior Court in March by investigative reporter Beau Hodai, who was following up on a request for public records from the Tucson Police Department. In 2013, Hodai inquired about the department's use of cellphone tracking equipment – known as StingRay after a popular brand.
When activated, the StingRay mimics a cellphone tower to collect metadata on mobile devices, including geo-location, so law enforcement can map connections and follow suspects.
READ MORE:Chicago activists claim police used 'Stingray' surveillance during Garner protests
In response, the Tucson Police Department had sent him some records partially redacted. But according to court records, his complaint states the police department violated his public records request. He then requested all records created using the equipment, any e-mails about it, and any records about its purchase and maintenance.
Pima County Superior Court Judge Douglas Metcalf ruled against him, though, writing that Tucson "is under no obligation to do so because it is not a proper request for records."
"Not all records maintained by public officers are subject to public inspection," Metcalf wrote in the ruling. "When the public officer shows that access to the public records 'might lead to substantial and irreparable private or public harm'...then the records are not subject to public inspection."
Metcalf argued that releasing records would "compromise sensitive law enforcement techniques" and could enable criminals to "piece together" how the technology was used.
READ MORE: Dragnet: Justice Dept gets airborne to spy on thousands of American cellphone users
According to the American Civil Liberties Union, the FBI requires local police departments to sign a nondisclosure agreement any time they want to buy a StingRay from the Harris Corporation. As a result, the public, judges, and defense attorneys are denied basic information about local cops' use of surveillance gear which can sweep up information about location data from hundreds of peoples' cellphones.
READ MORE:FBI forces police departments across the US to keep quiet about cellphone spying gear
Daniel Pochoda, senior council at the ACLU of Arizona, said the group disagrees with the ruling.
"It was just a very badly reasoned decision," Pochoda told The Washington Post.
"The equipment picks up not just the cellphone targeted by officers, but all in the vicinity but search warrants for the equipment's use did not exist."
You can share this story on social media: