NYC police union wants Mayor de Blasio banned from officer funerals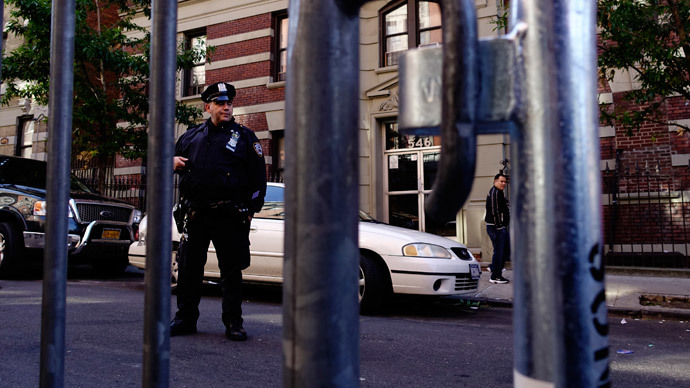 New York City's largest police union has started a petition to stop Mayor Bill de Blasio and Council Speaker Melissa Mark-Viverito from attending their funerals, should they be killed in the line of duty.
The Patrolmen's Benevolent Association (PBA) posted a link on its website with a petition for officers to sign, requesting that the two politicians do not attend their funerals because of their "consistent refusal to show police officers the support and respect they deserve."
"I, as a New York City police officer, request that Mayor Bill de Blasio and City Council Speaker Melissa Mark-Viverito refrain from attending my funeral services in the event that I am killed in the line of duty," the petition states.
READ MORE: Rubber bullets, tear gas in Berkeley as police disperse #EricGarner, #Ferguson rally
The mayor usually attends officer funerals. In a joint statement, both de Blasio and Mark-Viverito called the proposal "deeply disappointing."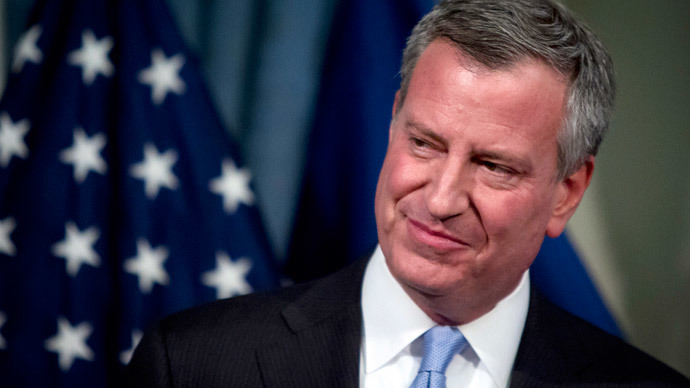 "Incendiary rhetoric like this serves only to divide the city, and New Yorkers reject these tactics," the statement said, as quoted by the New York Post. "The mayor and the speaker both know better than to think this inappropriate stunt represents the views of the majority of police officers and their families."
PBA president Patrick Lynch says that officers haven't felt supported in the wake of the death of an unarmed black man who died in a police chokehold.
READ MORE: Jesse Jackson on NYPD: Didn't protect & didn't serve
Lynch went on the John Gambling Show, a local radio program, and a number of TV news shows to defend officers against police bashing and increased scrutiny from officials and protesters.
He said the police consistently put themselves in harm's way to protect all members of every community.
You can share this story on social media: