Drone-only: US Army builds $33mn UAV airport in Texas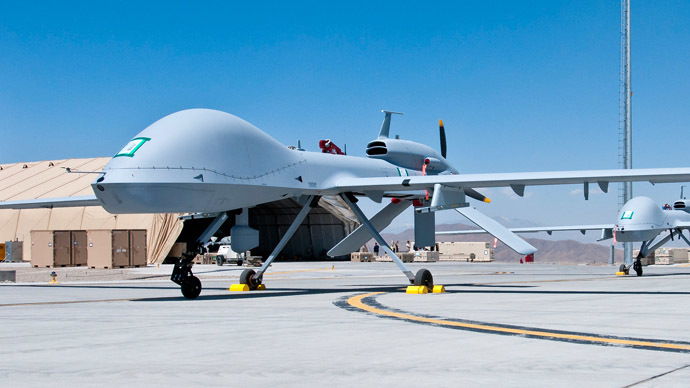 An airport designed for only two kinds of drones is set to be built in the US State of Texas. At $33 million cost, the project demonstrates America's unprecedented drive toward the use of unmanned aerial systems.
A 150-acre drone launch and recovery complex, which will be "fenced and secured," is to be built only for two drones – 'Gray Eagle' and 'Shadow' – at Fort Bliss, the Defense Systems website reported on Wednesday.
The contract was awarded by the Fort Worth Corps of Engineers to Oklahoma company SGS LLC.
The airport will include a 50,000-square-foot hangar with maintenance shops, administrative and storage spaces, as well as over a mile of runways, aprons and taxiways, according to the company's announcement.
The US giant drone, the Gray Eagle, will be provided with a 5,000-foot runway, while the smaller Shadow will have a 1,000-foot takeoff strip. The facilities will also include a 5-ton bridge crane, oil and hazardous waste storage buildings, organizational vehicle parking and overhead protection.
According to the Army, all operations will take place in restricted airspace.
READ MORE: DARPA eyes converting large aircraft into drone carriers
The Pentagon released the 25-year Unmanned Systems Integrated Roadmap in December 2013.
"Overall funding demonstrates a continued commitment to invest in UAS, performing predominately ISR (intelligence, surveillance and reconnaissance) missions," the roadmap stated.
"Thus, while one industry analysis and forecasting group estimates worldwide UAS spending will almost double over the next 10 years to a total of $89 billion, a comparison of DOD funding plans versus industry predictions indicates DOD will not be the bulk user within that market," the US Department of Defense said. "However, DOD does intend to be the most innovative use."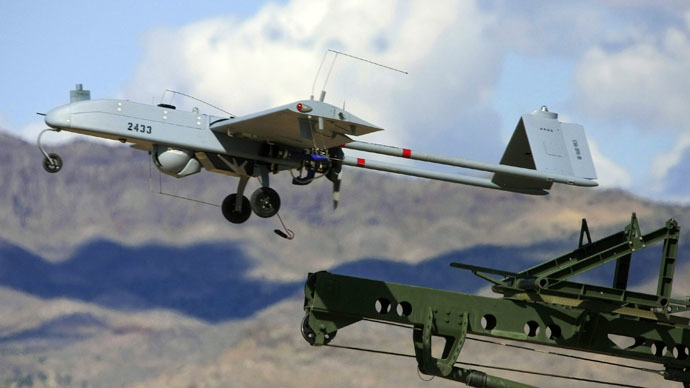 The Gray Eagle, the Army's largest combat drone, is 8 meters long and has a wingspan of 17 meters. Its maximum speed is 280kph with an endurance of 30 hours. That medium altitude system can be used for intelligence, surveillance and reconnaissance, attack, air support, detection and destruction of improvised explosive device (IED), and as a communications hub.
The characteristics of the Shadow drone are the following: length – 3.4 m, wingspan – 4.3 m, maximum speed – 204kph, and endurance ranging from six to nine hours. The catapult-launched drone is used for reconnaissance, surveillance, targeting and battle damage assessment.
Fort Bliss, the US Army's second-largest installation with an area of 4,400km2, is home to the 1st Armored Division. Located in Texas and New Mexico, it accommodates thousands of military vehicles, alongside with Apache and Black Hawk helicopters.
You can share this story on social media: