Power drills and broomsticks: US beefs up security ahead of CIA torture report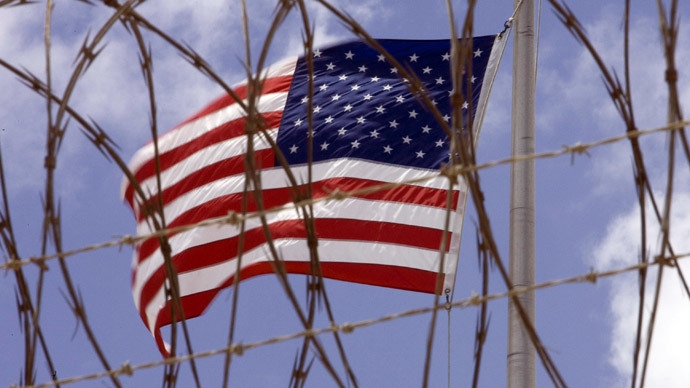 With the much-anticipated release of a report on the CIA's torture techniques in the Bush administration's years-long 'war on terror,' US government facilities, including embassies and military bases, are on high alert.
The Senate Intelligence Committee on Tuesday will release its 480-page executive summary on the CIA's controversial use of torture against suspected Al-Qaeda members detained at 'black sites' in secret locations in Europe and Asia.
Although few details on the report have been released, sources familiar with the document say it reveals the CIA's use of horrifying threats to obtain information from detainees.
READ MORE:Bush blasts CIA torture report even before its release
During one particular session of 'enhanced interrogation techniques' - a euphemism the Bush administration employed for what is commonly referred to as torture – Al-Qaeda operative Abdel Rahman al Nashiri, suspected of masterminding the 2000 bombing of the USS Cole, was threatened with a power drill, anonymous sources told Reuters. The device, however, was never actually used on the suspect.
The report also describes how Abu Zubaydah, a Palestinian who is alleged to have served as an organizer for Al-Qaeda, was kept awake and interrogated for five days straight without a break.
In another instance, the source revealed that the report describes how at least one detainee was sexually threatened with a broomstick. However, judging by what is already known of past US torture techniques, employed in places like Abu Ghraib and Guantanamo Bay detention facility, the report may hold much darker information.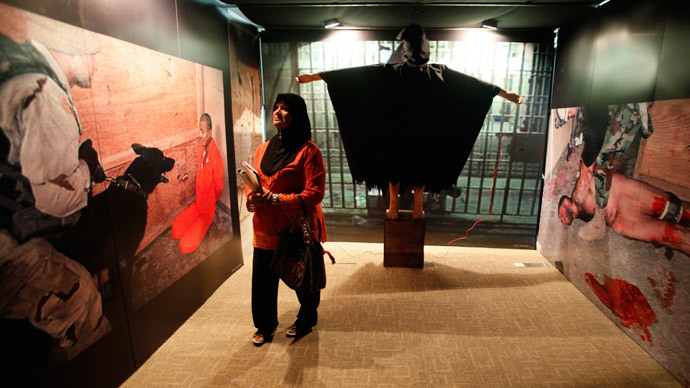 This possibility has been hinted at by several high-ranking Washington officials.
"There are some indications that the release of the report could lead to a greater risk that is posed to US facilities and individuals all around the world," White House spokesman Josh Earnest said on Monday. "The administration has taken the prudent steps to ensure that the proper security precautions are in place at US facilities around the globe."
Army Colonel Steve Warren, a Pentagon spokesman, said that "there is certainly the possibility that the release of this report could cause unrest." In anticipation of the possible fallout from the report, the White House has made efforts to increase security at US facilities around the globe.
'CIA report prompts US Security Alert'. Should it not be 'CIA Torture Policies prompt US Security Alert'? Very different message.

— Robbie Best (@Robbie_BCT) December 9, 2014
US intelligence agencies have released a bulletin warning of possible "violent reactions" abroad, a senior intelligence official told Reuters. The Pentagon has also warned military brass they should take appropriate steps to protect US assets overseas.
The release of the torture report has even got former president George W. Bush, the commander-in-chief while these controversial practices were occurring, on the defensive.
"We're fortunate to have men and women who work hard at the CIA serving on our behalf," Bush said in an interview with CNN that aired on Sunday. "These are patriots and whatever the report says, if it diminishes their contributions to our country, it is way off base."
Aside from the apparent brutal and degrading torture techniques the report is expected to reveal, the document argues that the torture techniques failed to produce any valuable intelligence. US intelligence officials, however, argue against that, saying that their secret labors helped to prevent terrorist attacks.
READ MORE:'Didn't say that' Psaki ducks CIA torture report delay issues
At the same time, it says the CIA lied about the secret program to officials at "the White House, the Justice Department and congressional oversight committees."
Earnest, who told a press conference it would be "difficult to imagine" an ideal time to release the report, said that US President Barack Obama "believes that the use of those tactics was unwarranted, that they were inconsistent with our values and did not make us safer."
"The use of these techniques was not worth it because of the harm that was done to our national values and the sense of what it is that we believe in as Americans."
Ray McGovern, a former CIA analyst-turned-antiwar activist, said it was ironic that Bush labeled the terrorists "evil-doers' considering his own record on human rights.
Is it me or do all reasons opposing the release of a torture report sound like the same reasons you shouldn't torture people to begin with?

— Dan McLaughlin (@ionfarmer) December 9, 2014
The torture against Al-Qaeda was not aimed at gaining "accurate information," McGovern told RT in an interview, but rather the kind of information that would allow "George W. Bush and Dick Cheney to prove that Al-Qaeda was being trained by Saddam Hussein."
As a result of this effort, 69 percent of Americans believed that Saddam Hussein and Iraq were "involved in 9/11 when we attacked Iraq," he said.
"That's how cynical, that's how damaging, and that's how 'evil-doerish' this whole thing was."
You can share this story on social media: