6 dead after aircraft crashes into house in Maryland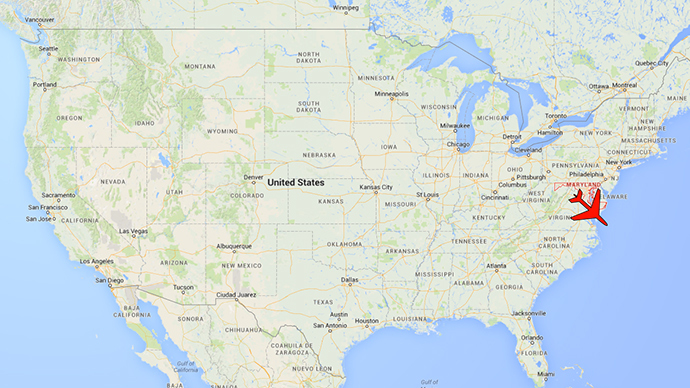 Six people have been confirmed dead after a plane crashed into a house in Gaithersburg, Maryland. Three were on board the small aircraft, while the other three were inside of the house, local emergency services said.
Near the time of the crash, Montgomery County Fire and Rescue spokesman Pete Piringer couldn't immediately say whether anyone else was on board the plane that seats between four and six people, but it has since been confirmed that only three were onboard. Piringer said the jet crashed into one home, setting it and two others on fire. He added that crews have the fire under control and are conducting a search and rescue operation to find anyone in the homes and plane.
A mother and her three children are residents of the home that was hit ‒ and that suffered the heaviest damage. According to WNEW, the two children and the mother were found dead inside, while the third child was at school and has been accounted for.
"We have a lot of work to do, a lot of damage," Piringer said. "But we do have one plane confirmed down, into a house."
NEW DETAILS: Two homes were on fire and a third was heavily damaged. http://t.co/Kp3xHtJ0hi Photo by: Mike Graninger pic.twitter.com/aXRmJGXYZ3

— NBCWashington (@nbcwashington) December 8, 2014
The Embraer EMB-500/Phenom 100 twin-engine jet was approaching Runway 14 at the Montgomery County Airpark when the plane crashed, the Federal Aviation Administration (FAA) said in a preliminary statement. The small airport is less than a mile away from the crash site.
G'Burg Plane crash - MCFRS have fire(s) knocked down, several home were on fire, plane crashed into 1, damaged others pic.twitter.com/cTWFu6IEDo

— Pete Piringer (@mcfrsPIO) December 8, 2014
Piringer said the house that was struck by the plane has "pretty heavy structural damage and fire damage as a result of this plane hitting one of the houses."
#BREAKING: Images from the scene of Gaithersburg plane crash http://t.co/0OodUfBEabpic.twitter.com/Th2FVphWz4

— FOX 5 DC (@fox5newsdc) December 8, 2014
"We hear planes come through all the time," Byron Valencia, who lives in an adjacent community, told WRC. "I was actually in the kitchen making formula for my son, and I heard it come through, and that one was significantly louder than the other ones. And at the same time it passed over the house, and I heard a thump.... And then I started hearing sirens."
He told the NBC affiliate that he looked out a window and saw smoke. "I could hear a small explosion go off when I first opened the window, and you could just see the black smoke rising," he said.
#BREAKING: 3 confirmed dead in Gaithersburg plane crash, all 3 were onboard plane http://t.co/0OodUfBEabpic.twitter.com/XoqXkFKx5g

— FOX 5 DC (@fox5newsdc) December 8, 2014
There is no word on how many people were on board the aircraft. It was registered to Sage Aviation out of Chapel Hill, North Carolina, WRC reported.
The National Transportation Safety Board (NTSB) and the FAA have both sent personnel to investigate the scene, while the American Red Cross is already on site, according to WUSA.
BREAKING: At least 3 killed when small plane crashes into house in Maryland http://t.co/udVxa1VTt5@nbcwashingtonpic.twitter.com/So5Ye4acfT

— NBC Nightly News (@NBCNightlyNews) December 8, 2014