John Kerry asks to delay CIA torture report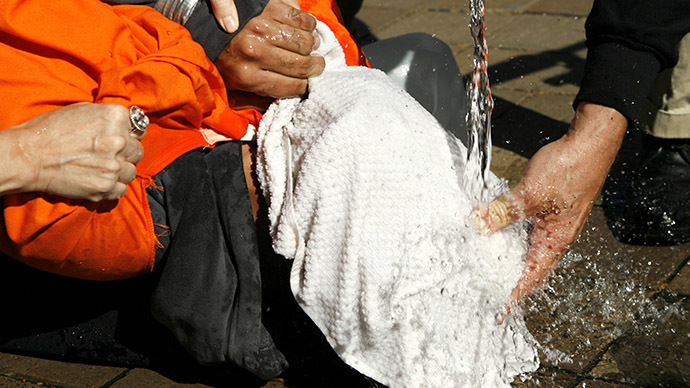 In a personal phone call to the Chair of the Senate Committee on Intelligence, Secretary of State John Kerry asked for the so-called torture report to be delayed, arguing it could damage foreign relations and pose risks to US personnel and facilities.
The Chair, Sen. Dianne Feinstein (D-Calif.), was due to release the report early next week. Though its contents haven't been officially discussed, it is believed to be very critical of the CIA's use of torture – or what it calls enhanced interrogation techniques – on Al-Qaeda detainees and terror suspects held in secret facilities in Europe and Asia under the Bush administration.
"What he raised was timing of report release, because a lot is going on in the world -- including parts of the world particularly implicated -- and wanting to make sure foreign policy implications were being appropriately factored into timing," an unnamed administration official told Bloomberg News. "He had a responsibility to do so because this isn't just an intel issue -- it's a foreign policy issue."
So, does the WH want this CIA torture report released now or not? I'm a little confused. http://t.co/23B6Yhtj6H

— Steven Dennis (@StevenTDennis) December 6, 2014
A 480-page executive summary of a 6,200-page report by Democrats on the committee would be the first public accounting of the CIA's program. The committee spent six years reviewing millions of secret CIA documents. The report includes new details about the CIA's use of such techniques as sleep deprivation, confinement in small spaces, humiliation and the simulated drowning process known as waterboarding, according to many US officials who have read the material.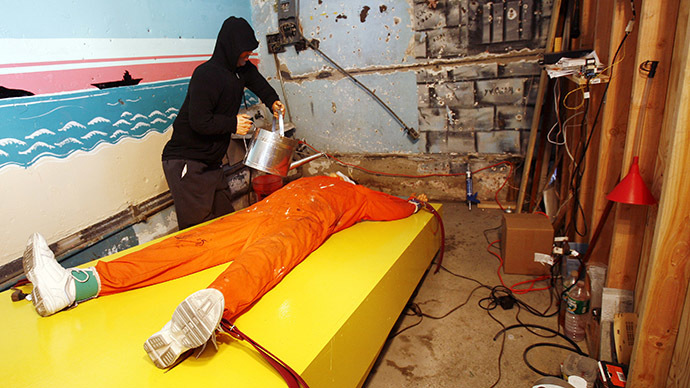 The move is seen as potential 11th hour turn-around by the White House, which would place it in alignment with Senate Republicans who warned of the consequences of releasing such material and the potential fallout it could have on US foreign policy.
READ MORE:Torture report's release might risk American lives overseas – ex-CIA chief
Yet President Barack Obama and Vice President Joe Biden have said they want to see the report released because of what it could reveal about the CIA misleading the White House and Congress on torture and the secret rendition of suspected terrorists, as well as its effort to thwart the committee's attempts to investigate.
Separately, President Obama has acknowledged, "We tortured some folks."
READ MORE:CIA refuses to make torture report readable, blames Senate for delay
"Kerry told Feinstein he still supports releasing the [CIA Torture] report, just not right now." http://t.co/1eCh4RJvIV

— Split Ticket (@spliticket) December 5, 2014
Large nongovernmental organizations and human rights groups have fought for the release of the documents. They see this latest move as a betrayal or a contradiction in messaging.
READ MORE:'Who the f**k authorized this?' Obama's chief of staff cursed Panetta over CIA torture probe
"The administration's reactions to Senator Feinstein have been surprising and suggest that there are competing forces inside the executive branch with no strategic direction," said Mieke Eoyang, director of the National Security Program at Third Way, a center-left think tank. "In life, if you waited for a good time to come clean, you might never come clean."
You can share this story on social media: