Ferguson burning: Torched cars, tear gas in massive night riots (DRAMATIC IMAGES)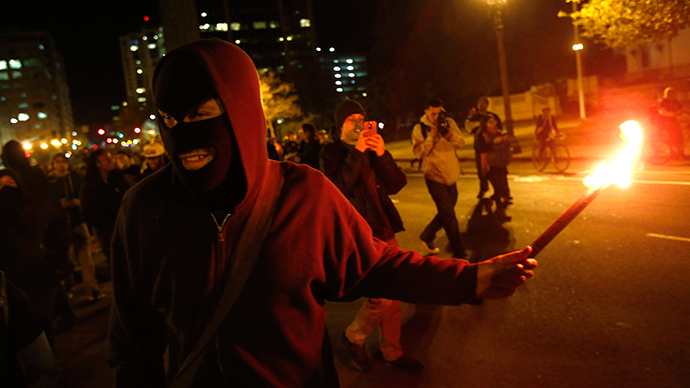 The residents of Ferguson were outraged after learning of the Missouri grand jury's decision to acquit Darren Wilson of killing black teenager Michael Brown. Buildings were burnt, shops were looted, while clashes with cops were frequent.
LIVE UPDATES on Ferguson reaction to grand jury decision
A number of stores and cars have been set ablaze in Ferguson, in what police say is even more violent compared to the unrest in August in the aftermath of Brown's death.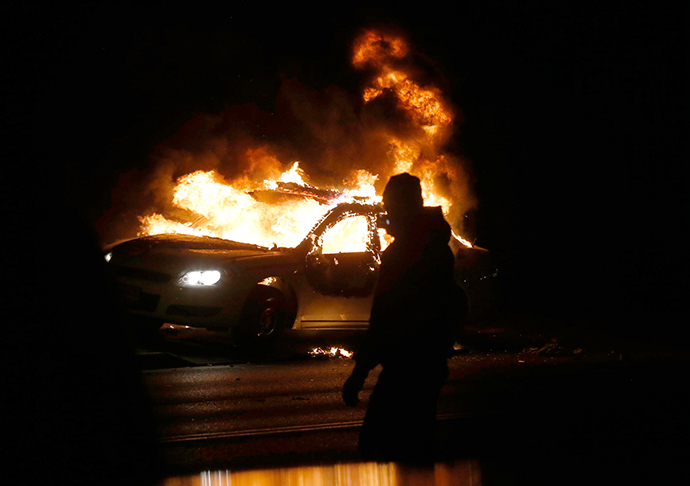 The situation is still out of control in some areas of Ferguson, with protesters releasing fireworks into the streets.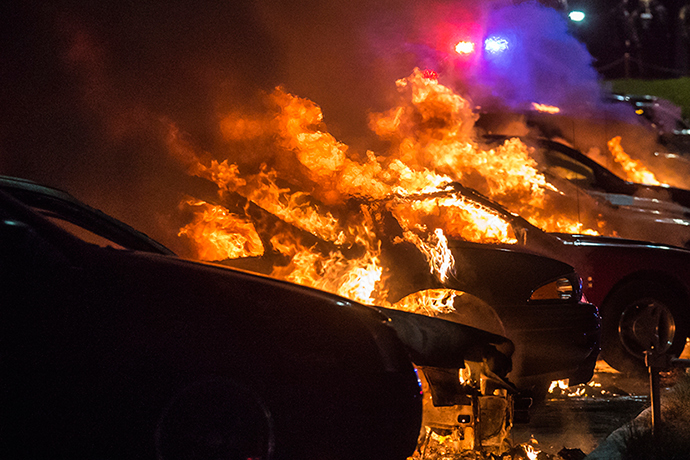 Ferguson is out of control right now.. https://t.co/hsX08GiQfk

— The Daily Loud (@DailyLoud) November 25, 2014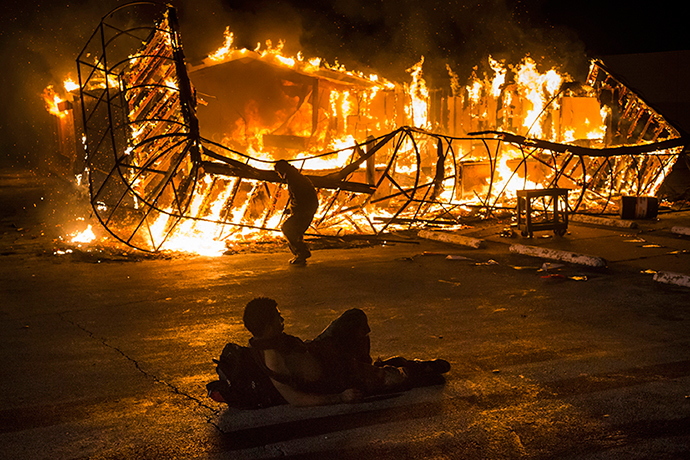 Upon learning of the verdict, the crowd erupted in anger. They converged on a barricade that had been erected by police, who were standing nearby in riot gear. The protesters began throwing objects at the law enforcement officers, who stood their ground.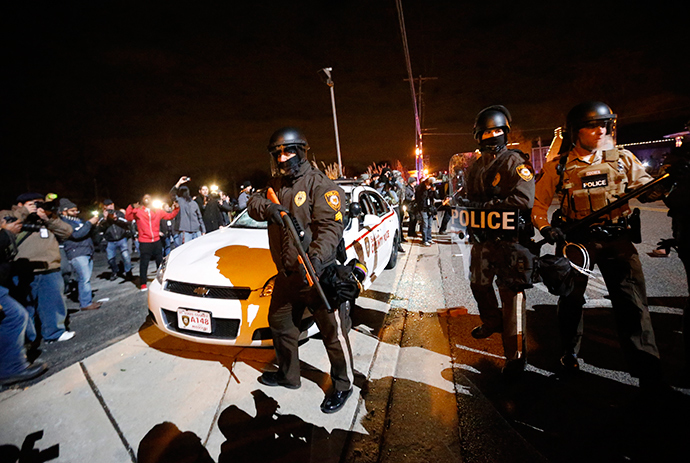 There was a heavy police presence, who used smoke canisters and trucks to force waves of violent protesters down the street away from the police building soon after sporadic gunshots were heard. Police cars were also vandalized by the protesters.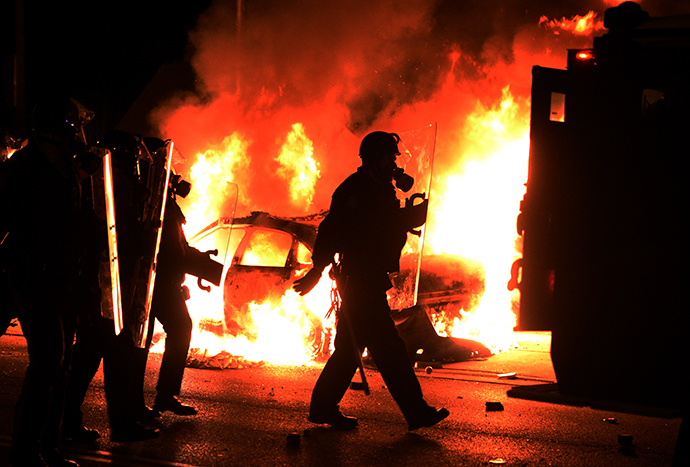 Following a night of unrest in the city, police Captain Johnson told journalists the Ferguson police officers on duty had "put a lot of courage and their heart and soul to make the community safe" throughout Monday night and Tuesday morning.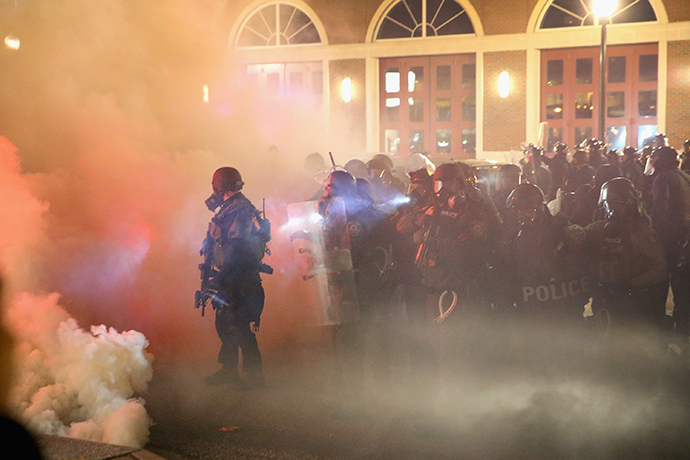 Stating that there was visible "disappointment" on officers' faces when they realized they would have to deal with unrest again, Captain Johnson added the situation "can't continue."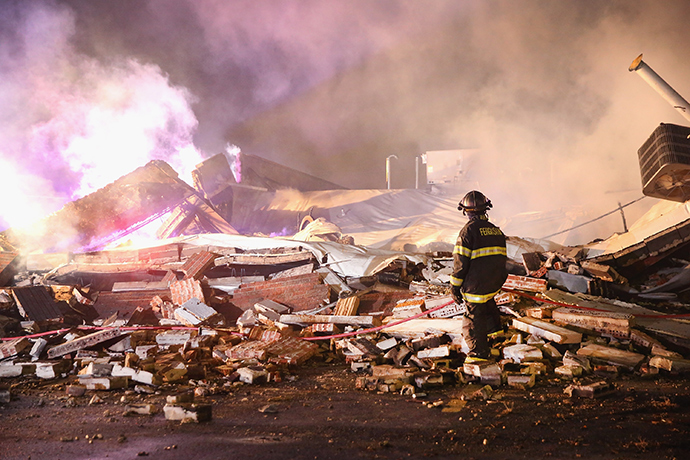 Despite pleas for peace from the late Michael Brown's family, these went largely unheeded, as more than a dozen businesses were torched. Firefighters were unable to reach some of the buildings which were set on fire, due to the danger of gunfire in the vicinity.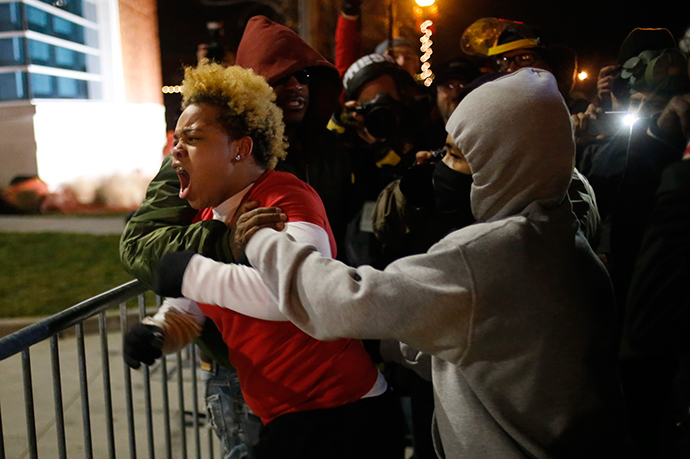 The chief of St. Louis County Police says that 29 people have been arrested so far, though that figure is likely to rise as the night progresses. St. Louis County Police Chief Jon Belmar said during an early morning news conference that he "personally heard about 150 shots fired" during the course of the night, but said police did not fire a shot, AP reported.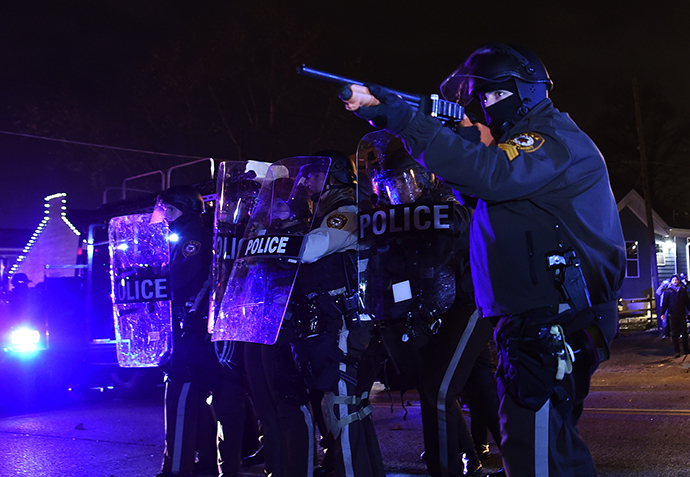 Police have reportedly used teargas on a number of occasions through the night outside the police department. A woman was reportedly said to be unconscious as a result and had to be carried to safety.
Troops from the national guard have also been arriving in Ferguson to give law enforcement officers extra support, following an order from Missouri governor Jay Nixon.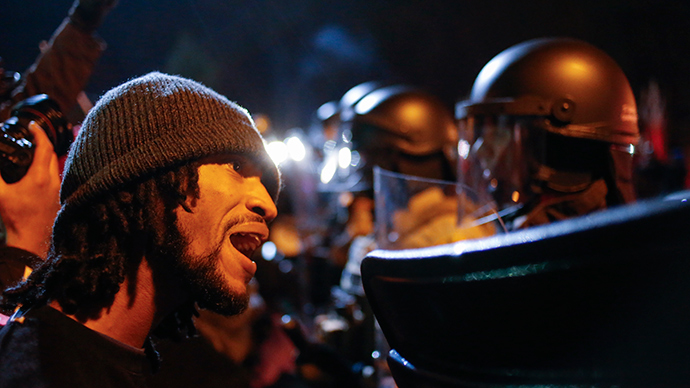 The violence started after a jury of nine whites and three blacks failed to convict a white police officer Darren Wilson in the death of Michael Brown an unarmed, black 18-year-old.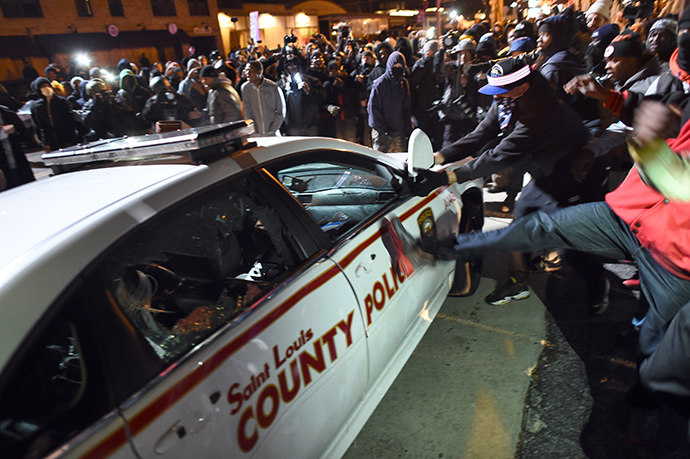 This led to increased racial tensions in Ferguson, which is predominantly black, though had just three black police officers on a force of 53 before the Brown shooting.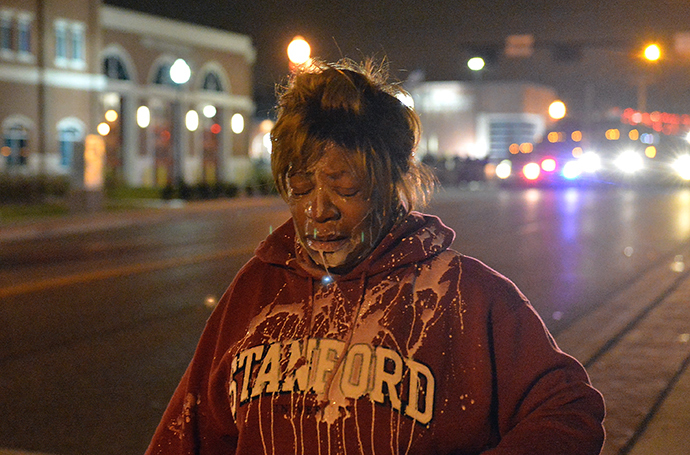 You can share this story on social media: