12yo boy carrying toy gun shot dead by Cleveland police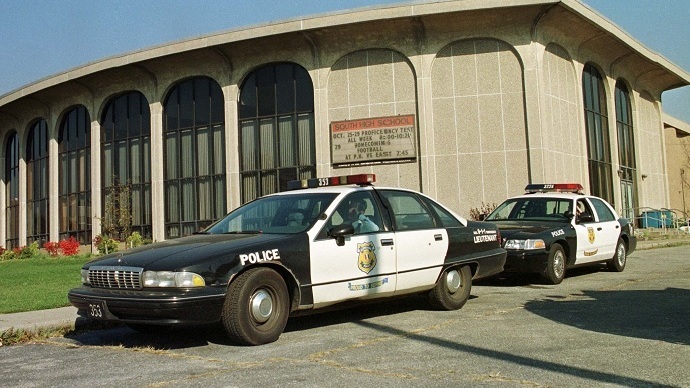 A 12-year-old boy, who was shot in the stomach by the police while playing with a toy gun "resembling" a real pistol, has died in a Cleveland hospital.
The youngster passed away on Sunday morning at the Metro Health Medical Center, the family's attorney said.
The shooting occurred on Saturday around 3:30 pm at Cudell Rec Center located at 1910 West Boulevard, Cleveland, Ohio after police responded to a distress call about a male allegedly threatening people near the center with a gun.
READ MORE: 'Totally innocent' unarmed 28yo 'accidentally' shot dead by NYPD police
Police Patrolman's Association president Jeff Follmer said "the 12-year-old had a weapon," according to Newsnet5 Cleveland, and he allegedly refused officer commands and reached into his waistband before being shot twice by an officer "relatively new" on the force.
According to Cleveland police statement, upon arrival on scene, officers located the suspect and advised him to raise his hands.
"The suspect did not comply with the officers' orders and reached to his waistband for the gun. Shots were fired and the suspect was struck in the torso," the statement reads.
BB gun Cleveland police said a 12yo boy pulled from his waistband before they shot him. http://t.co/UeLXI01nEHpic.twitter.com/J4Sc1pdP36

— Cory Shaffer (@cory_shaffer) November 23, 2014
Upon further investigation, the boy's "weapon" turned out to be an air gun "resembling a semi-automatic pistol, with the orange safety indicator removed," the statement adds.
One officer somehow managed to receive an injury to his ankle and was transported to Fairview Hospital for treatment, police said.
Details released after 12-year-old shot in officer-involved shooting at Cleveland rec center. http://t.co/6fvBT8XQX5pic.twitter.com/DGdJYR8lTX

— 19 Action News WOIO (@19ActionNews) November 23, 2014
You can share this story on social media: