Another banker? Citigroup director, advocate of ethical practices, dies in suspected suicide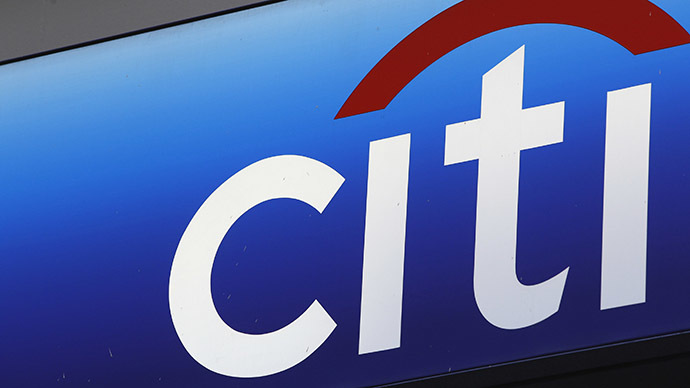 A leading campaigner for ethical banking practices, Citigroup managing director Shawn D. Miller, was found dead in the bathtub of his New York City apartment, following what police suspect was a suicide in a year marked by suspicious banker deaths.
Miller, 42, was the global head of environmental and social risk management at New York-based Citigroup, America's fourth largest bank, and was a strong advocate of Wall Street engaging in "public consultation" with environmental and human rights groups.
Police believe Miller killed himself, Detective Martin Speechley, an NYPD spokesman, told Bloomberg News Wednesday. However, the official cause of death will remain a mystery until the autopsy report is concluded. Miller "was highly regarded at Citi and across the financial services industry as a leader and tireless advocate for environmental and sustainable business practices," top managers at Citigroup wrote in a letter to staff in his department, Bloomberg reported.
"He will be greatly missed by all who knew him," the letter said.
Miller had a strong background in advocating corporate social responsibility throughout his career, first at the World Bank and then at Citigroup.
After winning a US government-funded fellowship to study Bengali in Calcutta, India, Miller worked for the International Finance Corp, the investment arm of the World Bank, for nine years, advocating "public consultation" and better cooperation with environmental and human rights groups.
At Citigroup from 2004, he was responsible for policies drawn up by the Equator Principles Association, a group of 80 lenders worldwide that called for banks to defend environmental and social conditions when financing projects, Bloomberg News reported. He co-authored standards for "responsible risk decision-making," according to Citigroup's website.
Investigators believe Miller killed himself after going on a drug, methamphetamine and alcohol bender, according to the Daily News, which said that cops found controlled substances in the apartment.
The banker was discovered by the building's doorman on Tuesday afternoon, after his boyfriend was unable to get a hold of him. His body was found with a laceration to his neck, the NYPD said. He was pronounced dead by paramedics that arrived to the apartment.
On the night of his death he was reportedly keeping company with a man he met on Backpage.com, a classifieds site that is also used for sex solicitation.
Security video footage at his apartment complex shows that Miller had a confrontation in the elevator with an unidentified man late on Sunday night or early Monday morning. The Daily News said Miller called the doorman to ask the man not be let back into the building, and before his death, called 911 twice to complain about a 'stalker' outside the building.
Miller's death comes on the heels of a wave of suicides and mysterious deaths in the financial sector in Europe and the US in what some link to bankers' high-pressure and high-risk lifestyles, and also to the widespread criticism of bankers' role in the ongoing world financial crisis.
Back in March, 28-year-old JP Morgan Chase investment banker,Kenneth Bellando's body was found on a sidewalk after leaping to his death from his six-story Manhattan apartment building. Bellando was the twelfth person to commit suicide in the banking sector at the time of his death.
READ MORE: Young banker's suicide becomes twelfth in financial world this year
In April, Jan Peter Schmittmann a former exec at ABN AMRO, a large Dutch-based bank committed suicide after killing his wife and daughter. That same month the head of Bank Frick, a Liechtenstein based bank, exec was shot dead in a parking lot by Jürgen Hermann.
After the first batch of suicides early this year, Fortune Magazine wrote that banker suicides are not a new phenomenon. Clusters are known to occur whenever hardship strikes the industry, such as during the Great Depression or the Great Recession of a few years ago. In addition, sensationalistic reports of the deaths may lead to copycat fatalities.
According to the Centers for Disease Control and Prevention (CDC), bankers appear to be more prone to suicide than any other profession, barring "engineers and scientists." For the years 1999, 2003, 2004 and 2007, there were 329 suicides among workers in the finance sector, Fortune reported.
You can share this story on social media: