'My God, people should see this': War critic Donahue on Tomas Young's life after Iraq
Phil Donahue, an outspoken critic of the Iraq War taken off the air for his views, says the life of deceased veteran and war dissenter Tomas Young helped reveal consequences of the fighting, the media blackout, and manipulation by the Bush administration.
Following the 9/11 attacks, Tomas Young joined the military to help combat terrorism in Afghanistan only to be deployed to Iraq instead. When he came back paralyzed after suffering just a few days into his tour, he returned to the United States a strong, early critic of the war being waged in the Middle East.
Last week, Young passed away at the age of 34, just one day before Veteran's Day. He had lived with his injuries for a decade.
READ MORE:Iraq War veteran & critic Tomas Young dies at 34
Speaking with RT's Thom Hartmann, former MSNBC anchor Phil Donahue said Tomas Young's post-war life coping with serious injuries – which was chronicled in his documentary, "Body of War" – helped showed the public what was really going on during the Iraq War. Notably, Donahue only met Young when Tomas' mother asked Ralph Nader to visit them at Walter Reade Army Medical Center in January 2005, and Nader asked Donahue if he would like to come along.
"I walked in and you could see [Young's] cheek bones," Donahue said. "He had just come in from Landstuhl [Germany]. He was whacked out on morphine. He claims he remembers. I find that amazing if he did. I stood next to his bed and his mother explained his injuries to me. He was a T-4 [spinal injury], which is … between the shoulder blades, so Thomas was paralyzed from the nipples down."
"Tomas couldn't cough, obviously will never walk again, prime of life, 24 year-old male, impotent. And I thought, 'My God, people should see this.'"
Donahue said the Iraq war was the most sanitized war of his lifetime. President George W. Bush told the press corps they couldn't take pictures of the coffins with the flags draped over them and surprisingly the press agreed.
"You don't sanitize the war is not only my motto, but I think any journalist would agree. If you're going to send young men and women to war, show the pain," Donahue told Hartmann.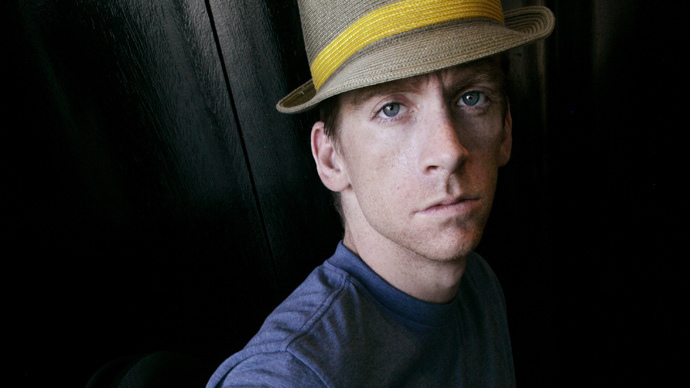 After Young was shot in the chest and paralyzed during an insurgent attack in Sadr City, he became an early member of Iraq Veterans Against the War advocacy group. On the 10th Anniversary of the Iraq War, he wrote a letter addressed to President Bush and Vice President Dick Cheney, in which he mentioned his poor health and heavily criticized their decision to invade Iraq.
Donahue, meanwhile, went to Kansas City to meet Young personally after he was released from Walter Reade Army Medical Center. He told the soldier he wanted to make a movie that explained the euphemism "in harm's way" and to explain what "harm" meant. Donahue asked Young if he was interested in such a movie and the young man said he was.
Four years later, the film was made. It won a lot or prizes but it sold no popcorn, and it wasn't what you'd call a blockbuster hit.
"It's pretty rough and it's close up, and we agreed we wanted to make a political movie that made a statement. We ran the C-SPAN footage of the Iraq War resolution in both chambers throughout the story with Tomas' dealing with his new body."
Last letter of soldier Tomas Young paralyzed in the illegal Bush-Blair war on Iraq http://t.co/ar0ZESsnhqpic.twitter.com/H1MCb2v0De

— Stop the War (@STWuk) November 17, 2014
One of the most alarming aspects of the lead-up to the invasion was just how willing lawmakers were to cede their ground to the administration and accept its rationale for war.
"What you see is congressmen and senators who were called by the White House and Karl Rove, and the White House Iraq group (WHIG) gave them their talking points. And like obedient third graders, they go to the floor and read the talking points – 'A smoking gun will become a mushroom cloud;' 'A gun smokes after it's been fired;' 'The longer we wait, the more dangerous he becomes;" "Saddam has more weapons of mass destruction than Hitler ever had.'"
"It's the most shallow, superficial debate which resulted in the biggest foreign policy blunder – certainly since Vietnam – and Bush took this nation by the ear and led it right into the sword, including the congress, the media."
Tomas Young: Nov 30, 1979 – Nov 10, 2014. "My last words to George W. Bush and Dick Cheney." http://t.co/YkN5wpSmqgpic.twitter.com/2CBk28GcST

— CounterPunch (@NatCounterPunch) November 12, 2014
He added that Rumsfeld called the media to his office and gave them talking points, while the generals who work for the cable stations went in front of the camera and told the American people why the war was necessary.
READ MORE:'Prosecute Bush and Cheney' - Death wish of paralyzed Iraq vet starving himself
"And we have 6,000 irreplaceable Americans who are dead, not to mention 30,000 wounded and millions of refugees and over 100,000 Iraqis killed. The numbers are staggering. You can look this up," Donahue said. "And it is what you get with a nation that we have become -- a warrior nation. We elected people who lash out instead of reach out because that is what gets them reelected. And that is not going to change unless we oppose that."