​Obama's Syria strategy review focuses on ISIS, Assad govt – report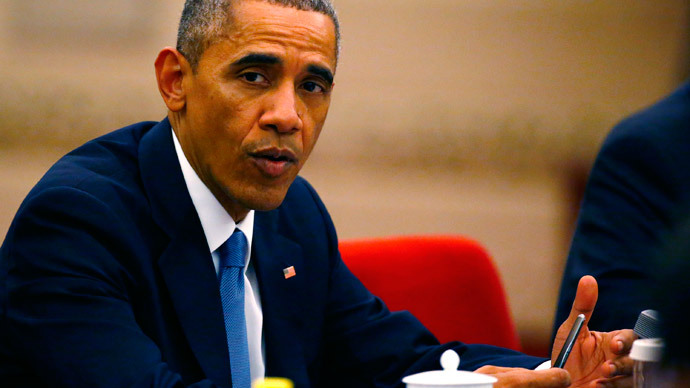 Unhappy with the results of the fight against Islamic State militants, President Barack Obama has reportedly ordered a review of America's strategy – one that could include the removal of Syrian President Bashar Assad.
In a report published by CNN, numerous senior officials and diplomats said Obama's national security team has conducted multiple meetings over the last week to discuss the situation in the Middle East. Specifically, they are trying to determine just what kind of action may need to be taken in Syria in order to defeat the Islamic State (IS, or ISIS/ISIL)
"The president has asked us to look again at how this fits together," one senior official told the network. "The long running Syria problem is now compounded by the reality that to genuinely defeat ISIL, we need not only a defeat in Iraq but a defeat in Syria."
READ MORE:Obama authorizes 1,500 more troops to Iraq
According to CNN, the White House is considering a variety of proposals, each with their own obstacles to overcome. The Obama administration has requested $500 million to train and equip what it calls moderate rebels in Syria, but so far it has yet to find adequate partners and has not started vetting potential groups.
There have been discussions of a no-fly zone near the border of Turkey and Syria, but these talks have also yet to bear fruit.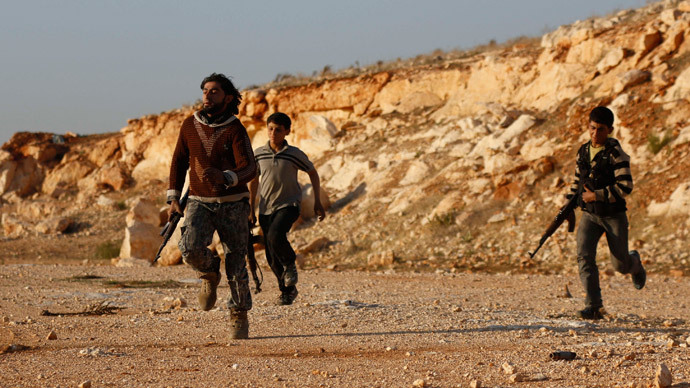 However, the unnamed officials said the US is increasingly becoming convinced that it cannot tackle the Islamic State in Iraq without also incorporating Syria into its strategy. And that strategy, officials said, means dealing with rebels battling Assad as well as criticism from Arab partners that the administration has been too soft on the Syrian government.
"Developments on the ground have caused the national security team to collectively conclude we may not have time for Iraq first," a senior official told CNN. "In an ideal world you would drive ISIL out of Iraq and pivot to Syria. But if by then the moderate opposition has been smacked and ISIL is still there, that doesn't help."
READ MORE:Obama writes secret letter to Iranian leader urging him to join fight against ISIS
Secretary of State John Kerry has apparently held talks with Saudi Arabia, the United Arab Emirates, Turkey, and Russia about potentially transferring power away from Assad. Iran has reportedly proposed constitutional reforms in Syria to be followed by elections, but it is unclear how much traction this idea has.
There has also been talk of implementing ceasefires between Assad and the rebels, which would help the administration train groups to fight the Islamic State more easily and create time for any potential political transition, which could take months.
You can share this story on social media: