​Total tobacco ban: MA town's health board drives to put smokers outta luck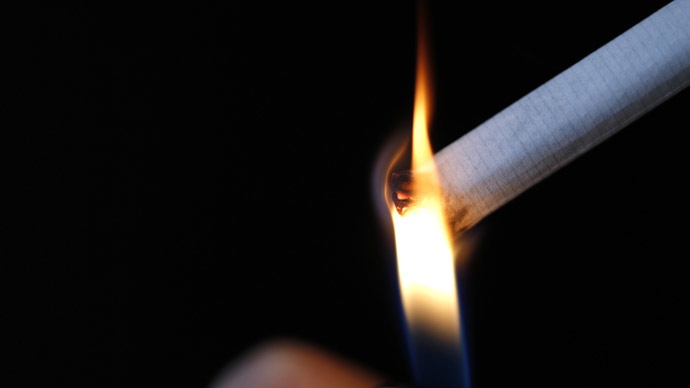 Popping by the store for a pack of smokes may soon be a thing of the past in a central Massachusetts town, which is mulling an outright ban on the sale of all tobacco products within city limits. If approved, it would be the first such ban in the US.
Board of Health officials in Winchester, Massachusetts, a small town of 7,700, are set to hold a public hearing to discuss the proposed tobacco ban with townspeople on Wednesday, AP reports.
Town health agent Elizabeth Swedberg, a proponent of the ban, believes it is a reasonable response to a frustrating and persistent problem.
"The tobacco companies are really promoting products to hook young people," Swedberg said. "[Change] has to start somewhere."
Critics cite concerns about the effect the ban will have on local businesses. Store owners and smokers fear a ban will do little to curb actual smoking, and expect that it will merely drive those gasping for a smoke to neighboring towns.
"It's going to send business five minutes this way or five minutes that way – no one's going to quit," said Brian Vincent, a local convenience store owner.
READ MORE: Zap out of it! Wristband gives shocks to break bad habits
Vincent, who estimates that about one-quarter of his customers purchase some kind of tobacco products, is worried about losing business.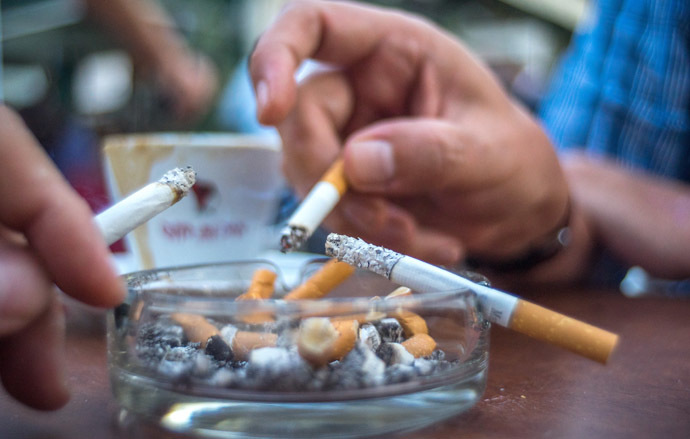 Backed by the New England Convenience Store Association, Vincent has started a petition against the proposal. So far, he has gathered 800 signatures from townspeople wary of the proposal.
David Sutton, a spokesman for tobacco giant Philip Morris USA, cautioned that the proposal could be bad for the local economy. "If the ban were to be implemented, adult tobacco and e-vapor consumers could shift their purchases to neighboring stores. The proposed regulations, if enacted, would fundamentally alter these businesses and would likely cost Westminster jobs," he said.
Swedberg, however, remains optimistic and expects that loyal customers will continue to frequent their favorite local stores to buy non-tobacco products. The health agent said that board members are ready to hear the townspeople out at the Wednesday meeting and will consider all sides of the issue.