Macaulay Culkin death hoax: I'm alive, spending Weekend at Bernie's
Published time: 10 Nov, 2014 04:13
Edited time: 10 Nov, 2014 05:56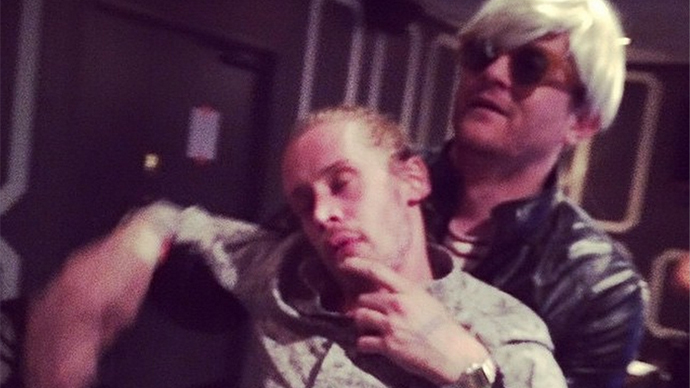 After the internet became hyper-excited over the hoax report claiming Macaulay Culkin was dead, the actor and musician took to social media to demonstrate he is very much alive and spending his time 'Weekend at Bernie's'-style.
The rumor of Macaulay Culkin's death surfaced on Saturday. And just like the last time, the report turned out to be a hoax. But before he was proved to be alive, a 'R.I.P. Macaulay Culkin' Facebook page got over a million likes, convincing millions of his death.
Performing last night at the Belmont, Bernie style @funfunfunfest #imalive
Somewhat laying all the speculations to rest, several pictures of Culkin with his band were posted on their official Instagram page, recreating scenes from a classic 1989 comedy Weekend at Bernie's.
And despite the fact that the movie they parody in the photos tells a story of two men trying to convince everyone their dead boss is still alive – the proof is convincing enough to state Culkin is alive and apparently on tour with his band, the Pizza Underground.
Macauley's first words: "I'm alive!" #pizzaunderground#FFFfest

— Jen Clapp (@jenclapp) November 9, 2014