DARPA biotech division seeks ideas to solve Ebola crisis, prepare for 'next thing'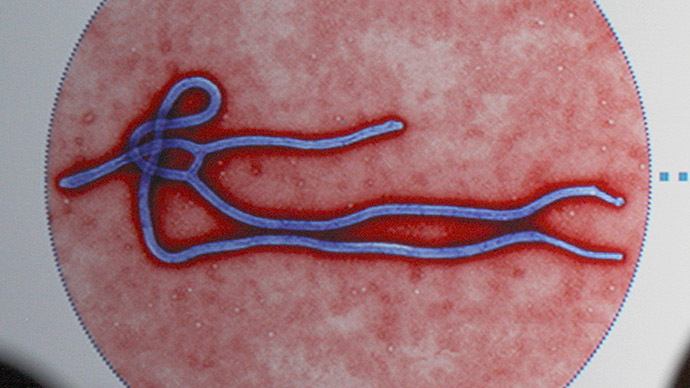 Pentagon's main innovation unit is looking for promising ideas that would help thwart infectious disease outbreaks, including Ebola epidemic that already claimed almost 5,000 lives out of 13,241 officially confirmed cases worldwide.
Defense Advanced Research Projects Agency (DARPA), Pentagon's research organization tasked with developing advanced military technology has announced a tender for innovative research proposals of interest to the Biological Technologies Office (BTO).
"BTO is interested in a range of emerging technical areas, including but not limited to human-machine interfaces, human performance, infectious disease, and synthetic biology. The overarching goal is to develop, demonstrate, and transition biologically-based technologies as part of the national security toolkit," the solicitation reads.
The Pentagon's technology arm is prepared to invest up to $700,000 in a promising idea that shows potential in "revolutionary advances in science, technologies, or systems." It calls on scientists to "radically change established practice."
"DARPA's Biological Technologies Office, which launched earlier this year, looks at biology as a technology, with a focus on harnessing living systems or integrating those systems with nonliving systems,"said Alicia Jackson, deputy director of DARPA's biological technologies office.
The global Ebola crisis which has already affected a number of US states, is one of the concerns for the Department of Defense, but overall the research aims to tackle other potential virus-related threats.
"We are trying to rethink that paradigm. We're not just interested in solving the Ebola crisis. We want to be prepared for the next thing. We're looking for a way to completely transform the way we're attacking these problems, either with a vaccine or therapeutics or diagnostics," said Jackson.
Jackson wants the applicants to submit white papers no longer than two pages. In-house DARPA managers will review the proposals before asking some teams to proceed with a longer treatment.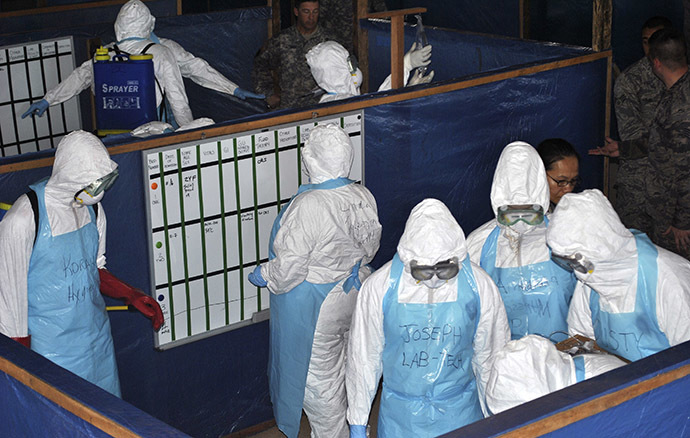 DARPA with an annual $2.915 billion budget was just awarded another $112 million from emergency funding announced by the White House to support the response to Ebola at home and abroad.
"The request includes funding for the Defense Advanced Research Projects Agency (DARPA) to support immediate efforts aimed at developing technologies that are relevant to the Ebola crisis, such as providing immediate temporary immunity, including through the use of antibodies from survivors of Ebola and other infectious diseases that will help provide a stop gap until an effective vaccine is available, and developing new technologies that could shorten the vaccine development timeline from years to months," a White House statement reads.
In order to help contain the disease, the US has already deployed over 1,900 troops in Liberia and Senegal. Upon their return to American soil, AP reports, the personnel will be quarantined for 21 days in one of 5 specially designated military bases – Fort Hood and Fort Bliss, Texas; Fort Bragg, North Carolina; Joint Base Lewis-McChord, Washington; and Joint Base Langley-Eustis, Virginia.
Up to 5,000 more Ebola deaths likely unreported – WHO
The official death toll from the Ebola epidemic has risen to 4,950 out of 13,241 confirmed cases, WHO announced on Friday.
"Case incidence is declining in some districts in Guinea, Liberia and Sierra Leone, while steep rises persist in other districts," the organization said basing it on the latest figures to November 4.
However, some 5,000 fatalities could be missing from the count, WHO´s strategy chief Christopher Dye, told AFP the day before.
"There are lots of missing deaths in this epidemic," he said, clarifying that this figure stems from the knowledge that the fatality rate in the epidemic centered in Guinea, Liberia and Sierra Leone stands at about 70 percent.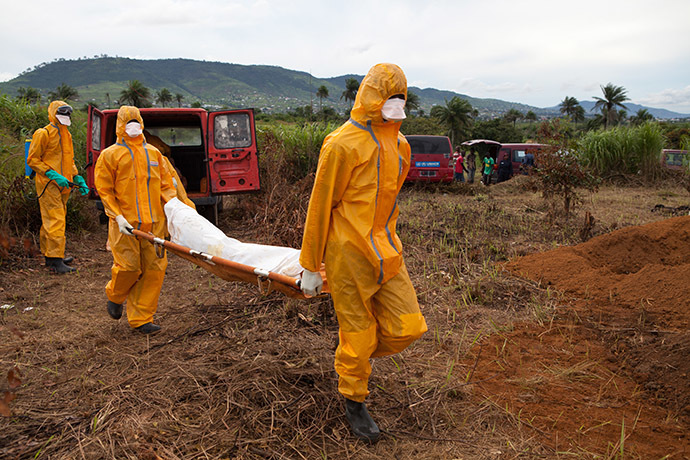 On Friday the UN agency also issued a guideline for burials of those who have died from the deadly disease. Burial preparation are highly dangerous as they often require close contact with the body and personal property, which still contains high levels of the Ebola virus.
"At least 20 percent of new Ebola infections occur during burials. By building trust and respect between burial teams, bereaved families, and religious groups, we are building trust and safety in the response itself," Pierre Formenty, one of the WHO's top Ebola medical experts told Xinhua.
You can share this story on social media: