Net neutrality protests planned across US ahead of FCC decision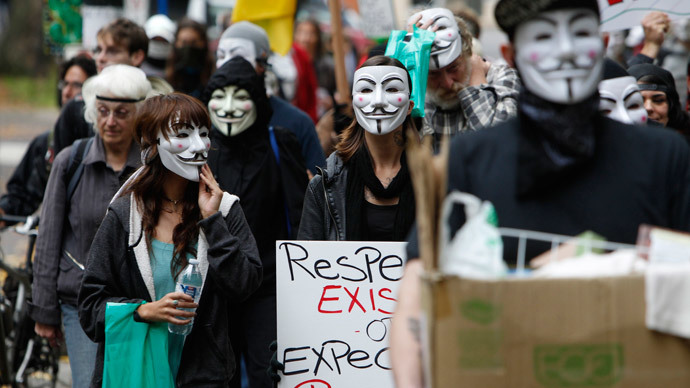 ​Activists plan on holding demonstrations in no fewer than a dozen cities across the United States on Thursday in hopes of having their voices heard ahead of an impending decision they say will influence the future of the internet.
The protests, which are slated to occur outside of the White House in Washington, DC and in front of government buildings in Boston, Chicago, Las Vegas and elsewhere, are being organized by activists concerned over how the Federal Communications Commission will rule when the agency ultimately makes its long awaited decision on net neutrality.
After months of debate, the FCC is expected to soon settle on a framework that will formally lay out how Internet Service Providers, or ISPs, can handle the delivery of web data from content providers to customers.
Last week, reporter Gautham Nagesh wrote for the Wall Street Journal that insiders close to FCC Chairman Tom Wheeler say he's close to settling on a hybrid approach of sorts that "separate broadband into two distinct services: a retail one, in which consumers would pay broadband providers for Internet access; and a back-end one, in which broadband providers serve as the conduit for websites to distribute content."
"The FCC would then classify the back-end service as a common carrier, giving the agency the ability to police any deals between content companies and broadband providers," Nagesh extrapolated.
Internet activists aren't exactly keen on that purported proposal, though, nor were they with regards to most any potential frameworks that pose the possibility of letting the FCC prioritize or penalize ISPs and consumers alike by imposing restrictions or rules that would at all influence how web data is delivered.
"What President Obama's FCC chair is reportedly pushing is not a compromise, it's a sham," Evan Greer, campaign director for Fight for the Future, told the Guardian. "Nearly four million internet users submitted comments to the FCC against having fast and slow lanes on the internet, but this proposal explicitly opens the door for them. Worse, it's based in overly complicated and untested legal theories that are likely to fail in court."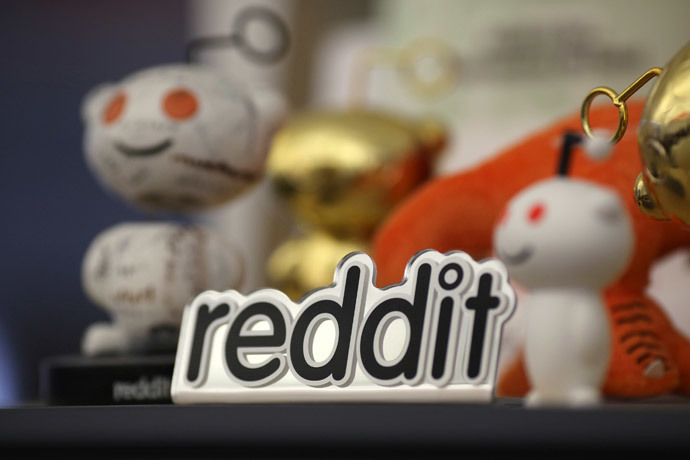 Along with Popular Resistance, Free Press and Reddit, Fight for the Future is helping coordinate actions across the US on Thursday to draw attention to the net neutrality matter before the FCC can finalize their decision and potentially put in place rules which could green-light so-called "fast lanes" for prioritized web traffic.
According to the New York Times, the hybrid proposal purportedly being weighed by Wheeler "would allow the FCC to enforce a rule against blocking of legal Internet content, to install restrictions on discrimination among Internet traffic and still provide some allowance for unique delivery arrangements for specialized services."
"In an attempt to deal with the concerns of such paid prioritization, Wheeler's plan apparently would put the burden on the telcos to have to 'prove that the arrangements would be beneficial to consumers and equally available to any company that would like to participate," Techdirt blogger Mike Masnick explained recently. "If this is the actual plan, it's definitelybetterthan Wheeler's original May plan, which would have allowed such prioritization if it were 'commercially reasonable.' Having a combination of it being 'beneficial to consumers'andwith a non-discrimination component is a clear step up."
Indeed, others have raised concerns as well. Free Press President Craig Aaron told The Guardian this week that Wheeler's proposal "divides up the internet in a way that is highly theoretical and not based in the law" and is skeptical it would work.
"It's troubling in a lot of ways: it's bad politics, bad policy and bad law," Aaron said.
And while net neutrality activists have previously rallied outside of locales like FCC headquarters in DC to demonstrate, the protest in front of the White House this week isn't exactly an unusual venue given the connection between Wheeler and US President Barack Obama.
"Tom Wheeler is a former cable [and] telecom industry lobbyist," Fight for the Future said in a recent statement. "Obama, who appointed Wheeler, has promised net neutrality from the campaign trail in 2008 to as recently as weeks ago. But the Obama administration has yet to reign in Wheeler's plan to hand his former employers legal power over America's Internet. Internet users are well organized after several mass online actions, and are preparing escalating responses leading up to the FCC's final decision in the coming weeks."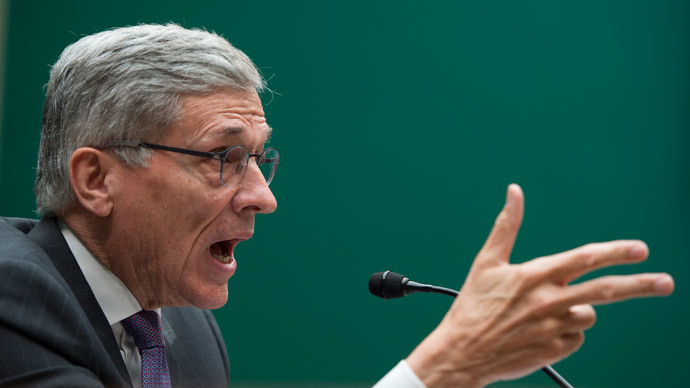 You can share this story on social media: