Americans fear 'getting hacked' more than murder, terrorism - Gallup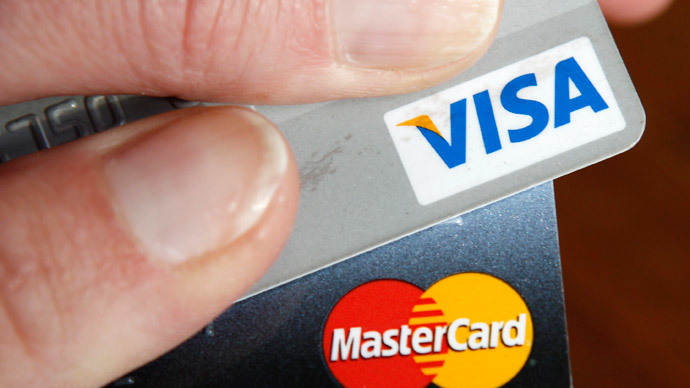 US citizens said they fear having their credit card information compromised by computer hackers more than any other crimes, including 'being the victim of terrorism,' according to a major polling agency.
With the approach of the holiday shopping season, the possibility of being the victim of a cyber attack is a major source of worry for a lot of Americans.
READ MORE: Target data breach affected personal info from up to 110mn customers
Today, 69 percent of US citizens said being victimized by a computer hacker ranks as their greatest worry, according to Gallup in its annual crime poll, conducted in October. According to The Department of Homeland Security, millions of American credit cards have already been compromised at more than 1,000 US companies since last year.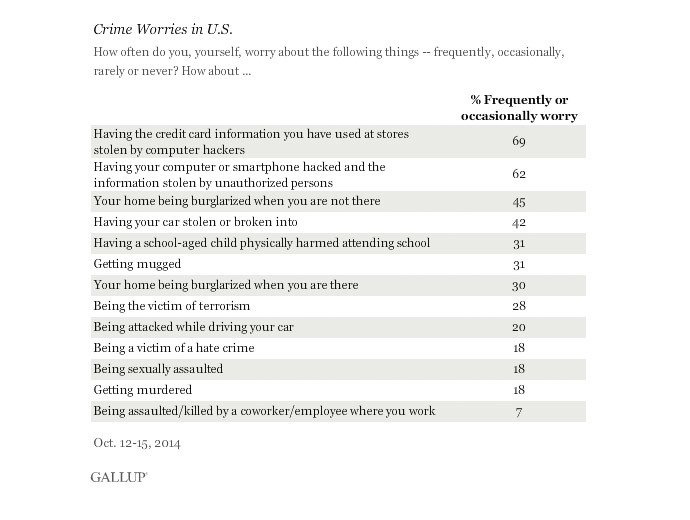 That number sounds even more surprising when compared to the other criminal possibilities worrying Americans: For example, just 18 percent of the respondents ranked "being murdered" as their greatest concern, while "being the victim of terrorism" was the greatest worry of 28 percent. At the same time, just 31 percent said "having a school-aged child physically harmed attending school" was their greatest fear.
The data could have been influenced by the number of prominent incidences of hacking at US businesses, including in December at the nationwide US retailer Target, which affected "40 million credit and debit card accounts," Gallup said. In September, Home Depot confirmed its payment systems have been hacked at nearly 2,200 stores in US and Canada.
This is the first time Gallup, which has been conducting its poll on 'Americans' worries' since 2000, included questions regarding computer hacking.
It's perhaps no surprise that those Americans with the most to lose financially in the event of a cyber attack ranked credit card hacking as their greatest worry.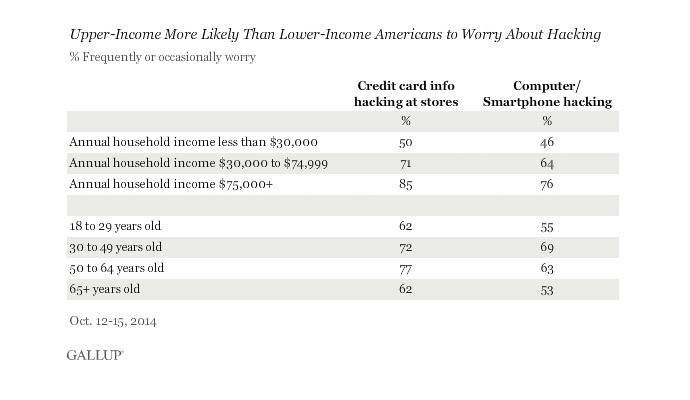 Among upper-income Americans whose annual income is $75,000 or more, 85 percent ranked credit card hacking as their greatest concern, compared to 50 percent of lower-income Americans. The poll showed that lower-income Americans are less likely to own credit cards or smartphones. In April, 58 percent of households that earn less than $30,000 said they had no credit cards, compared with 11 percent of upper-income bracket Americans.
Age also played a part in determining worries among the populace.
"Americans between the ages of 30 and 64 worry about this more than younger and older Americans do," the polling agency noted.
READ MORE: Watch your attachments: Microsoft Office bug lets hackers take over computers
Second place in Gallup's fear index was awarded to another computer-driven criminal act connected to user privacy: 62 percent of respondents ranked having their "computer or smartphone hacked and the information stolen by unauthorized persons" as their greatest worry.
Other crimes that ranked on the Gallup include: You're home being burglarized when you're not there (45 percent); having your car stolen or broken into (42 percent); getting mugged (31 percent); being sexually assaulted (18 percent); being the victim of a hate crime (18 percent).
You can share this story on social media: