Former CBS reporter accuses government agency of bugging her computer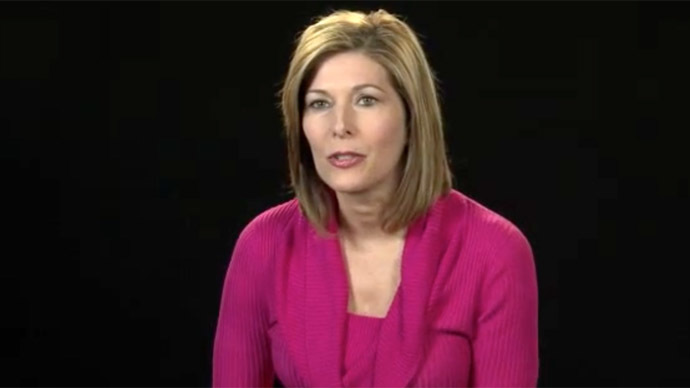 A journalist formerly with CBS News claims in her new memoir that a United States "government-related entity" hacked into her computer to conduct surveillance and set her up for possible criminal charges.
Sharyl Attkisson, a former anchor for the CBS Evening News and a multi-time Emmy Award winner, says in her forthcoming book that government spies tried not only to keep track of her digital habits, but to potentially put her in jail.
According to an article published in the New York Post on Monday this week, Attkisson says in her book that she was "shocked" and "flabbergasted" over what was supposedly revealed through a forensics analysis of her laptop conducted in 2013.
Previously, media sources alleged that Attkisson's March 2014 resignation from CBS News was a result of disagreements she had with the network's supposed liberal bias. After she announced she was leaving the network earlier this year, Politico writer Dylan Byersreported that unnamed sources said Attkisson"had grown frustrated with what she saw as the network's liberal bias, an outsize influence by the network's corporate partners and a lack of dedication to investigative reporting."
"Feeling increasingly stymied and marginalized at the network, Attkisson began talking to CBS News President David Rhodes as early as last April about getting out of her contract,"Byers added.
Now Attkisson writes in her memoir, "Stonewalled," that a source "connected to government three-letter agencies" took the reporter's laptop to be inspected for malware last year and concluded after the fact that it had been compromised by "a sophisticated entity that used commercial, nonattributable spyware that's proprietary to a government agency: either the CIA, FBI, the Defense Intelligence Agency or the National Security Agency."
"The intruders discovered my Skype account handle, stole the password, activated the audio and made heavy use of it, presumably as a listening tool," Attkisson claims she was told.
According to the Post journalists who have read Attkisson's new book, the former CBS reporter was surprised to see that not only had her computer been hacked to contain keylogging software and other spyware, but was compromised in such a way that secret, classified documents were "buried deep" within her operating system, "In a place that, unless you're a some kind of computer whiz specialist, you wouldn't even know exists."
"They probably planted them to be able to accuse you of having classified documents if they ever needed to do that at some point," Attkisson said she heard from the unnamed government source who set-up the examination of her laptop.
"This is outrageous. Worse than anything Nixon ever did. I wouldn't have believed something like this could happen in the United States of America," Attkisson quoted the source as saying of the analysis.
Currently, Pulitzer Prize-winning investigative reporter James Risen is sought by federal authorities to testify as to the source of classified documents provided to him that later served as fodder for a book he authored about the Central Intelligence Agency's efforts to disrupt Iran's nuclear program. Risen, who refuses to disclose the source of the classified files, faces potential jail time if he continues to keep quiet.
Both CBS News and the White House declined to comment to the Post ahead of Monday's publication,
You can share this story on social media: